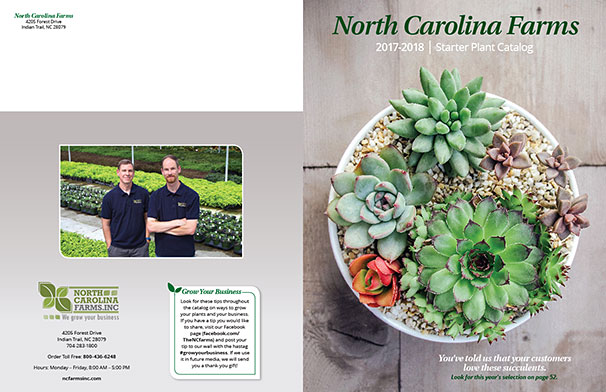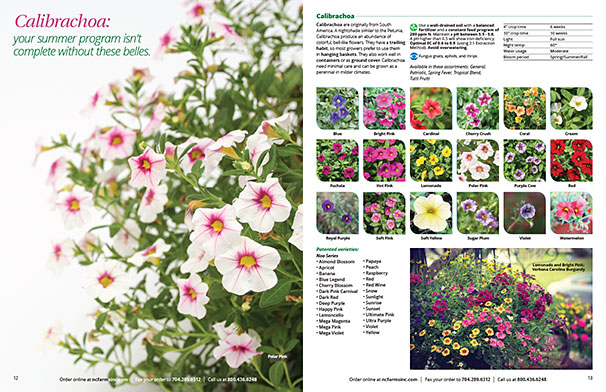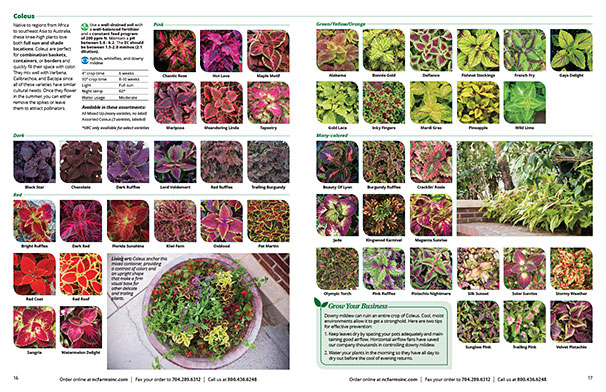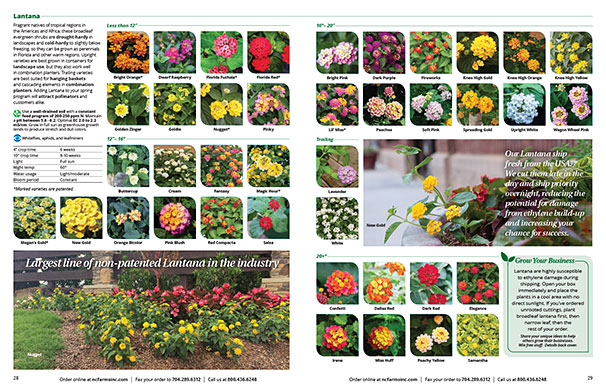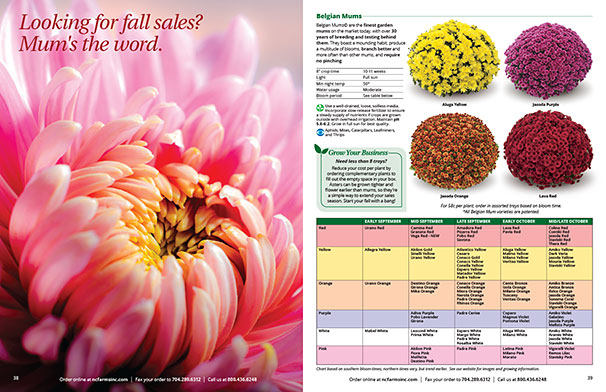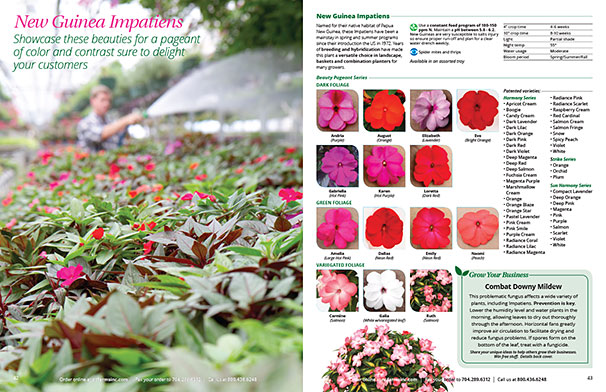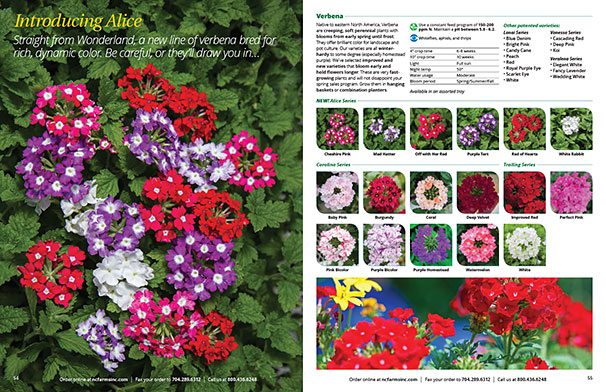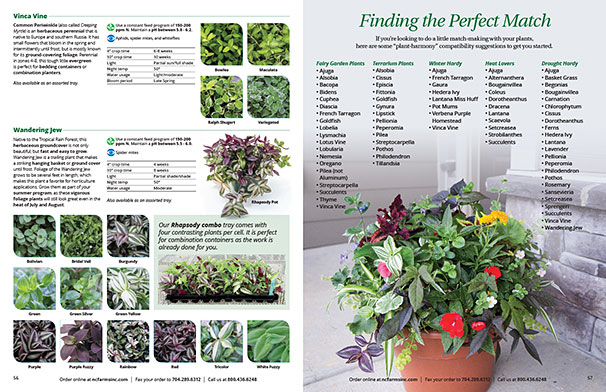 Product Catalog
North Carolina Farms hired us to upgrade the look of their catalog. Previously, they had produced their catalogs in-house which took up a great deal of their time and the final product didn't look professional. They wanted a catalog that accurately represented the quality of their product. So we created a grid layout that would be flexible, yet fit the many product photos they needed to show. For the small photos showing individual plant varieties, we created a square with two rounded corners to mirror the shapes used in their logo. The end result was a logical, elegant display of their product that is consistent with the quality they provide their customers. They were very pleased and stated "this is the first time we're actually excited to be at the trade show now that we have such a beautiful catalog to show".
Product Catalog
Baker Equipment & Supply needed a complete rebranding including new logos, new stationery, new trade show displays, new graphics for their car wash facilities, and a new catalog. After designing a new logo for them, we designed and created their catalog using a simple grid layout that was just what they were looking for. With the help of some stock photography, we created a simple, yet professional catalog that stands out in their marketplace. They were very pleased and received very positive feedback from the industry.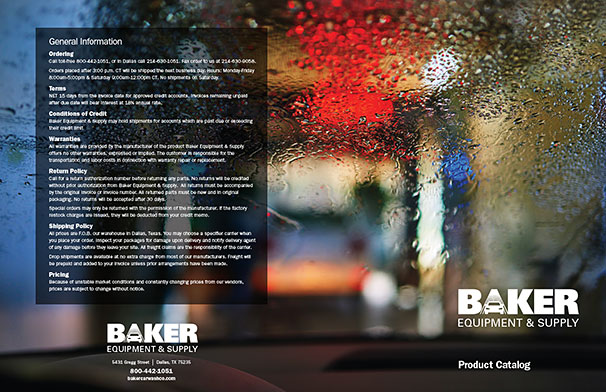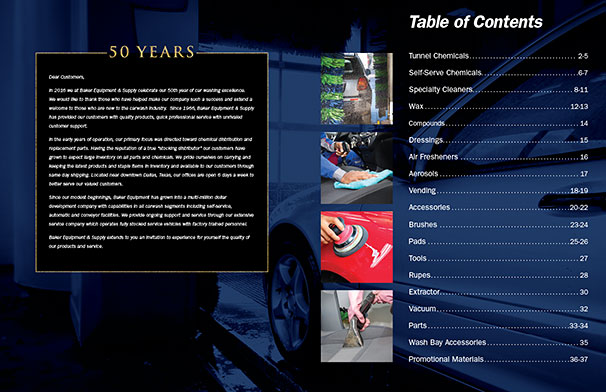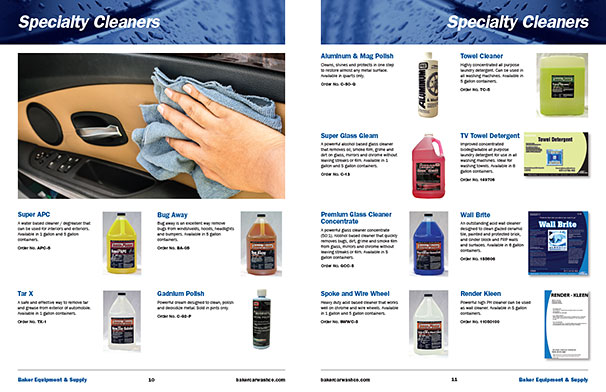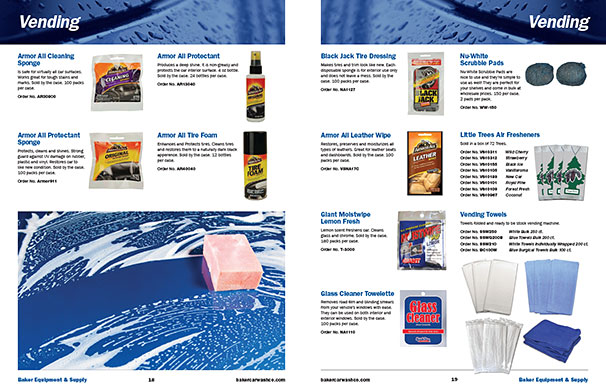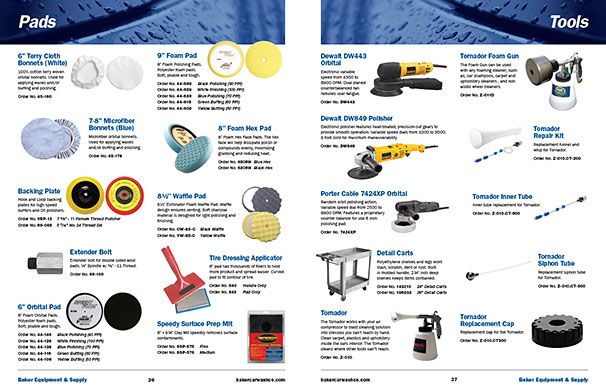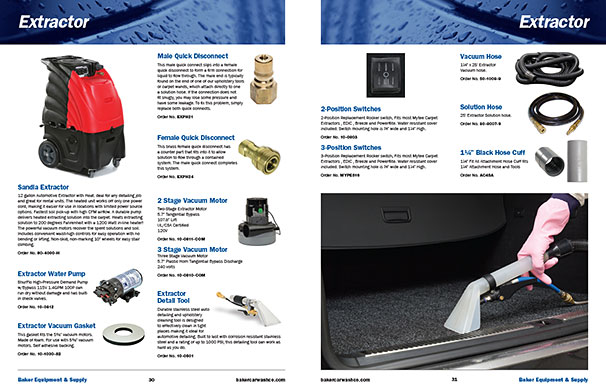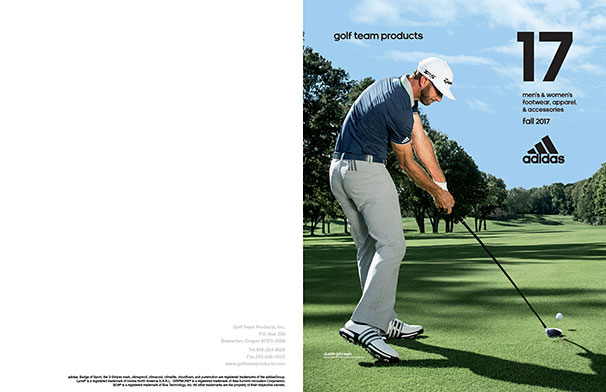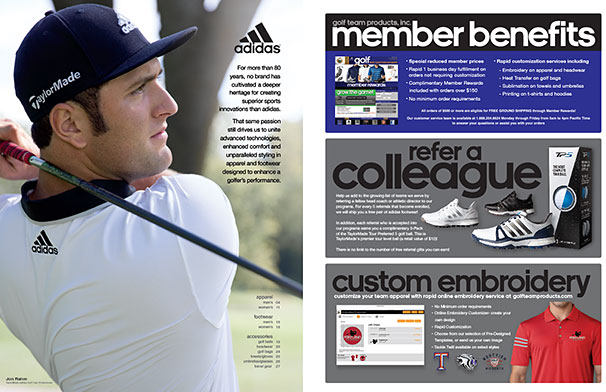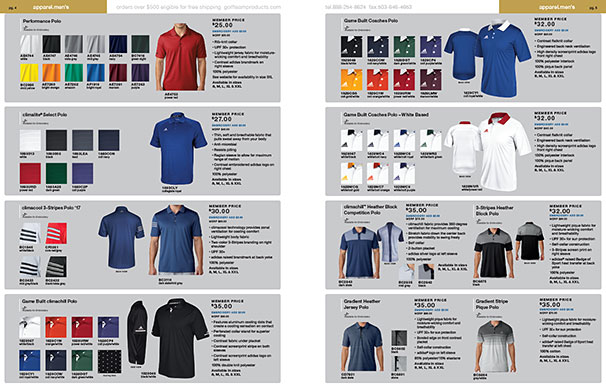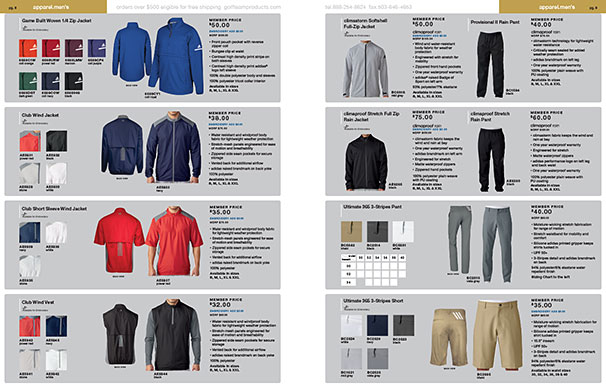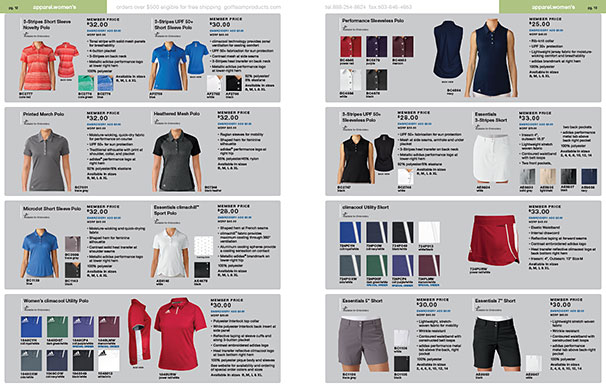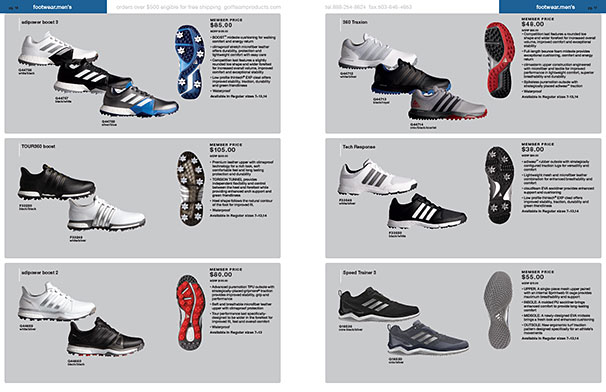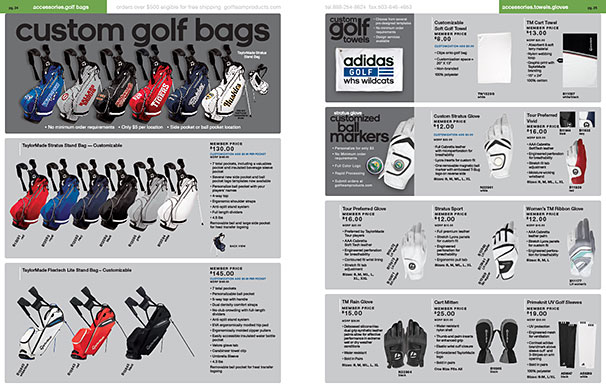 2017 Fall Product Catalog
Golf Team Products is a distributor of Adidas® clothing and accessories. They were looking for a reliable and affordable design firm to produce it's catalog every Spring and Fall. We demonstrated that we could deliver high quality with attention to detail at speeds that were a welcome surprise. We value the trust we have earned by exceeding their expectations and look forward to producing many more catalogs for them in the future.
2015 Curriculum Catalog
Once again, we were asked to design Our Sunday Visitor's yearly curriculum catalog. We started by designing several different concepts for the front cover. Pope Francis declared 2015 the "year of the family", so we decided to explore that theme for the cover. After designing several different concepts, the idea of using the Holy Family emerged. We liked the look of an illustrator that was used before, so she was commissioned to illustrate the cover and an interior spread. We used elements from some of her previous illustrations, but in a fresh way so they looked different. We utilized elements from the illustrations for use in the headers, divider pages, and tabs. We then used this design format to also create their Bilingual catalog.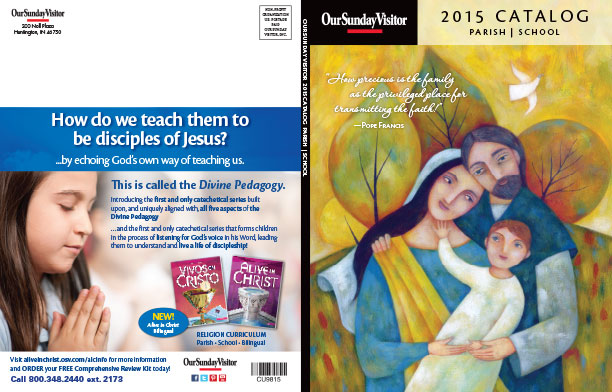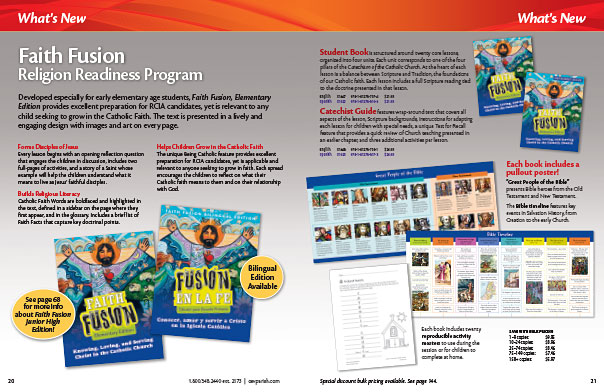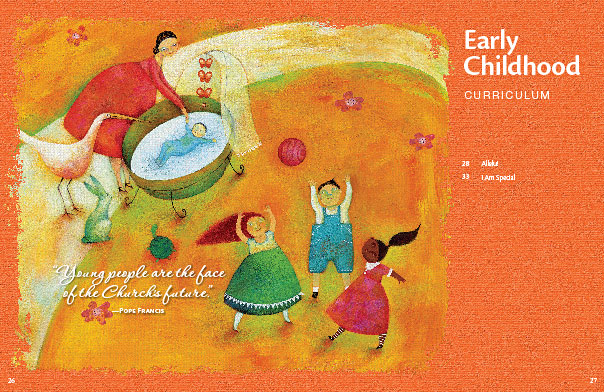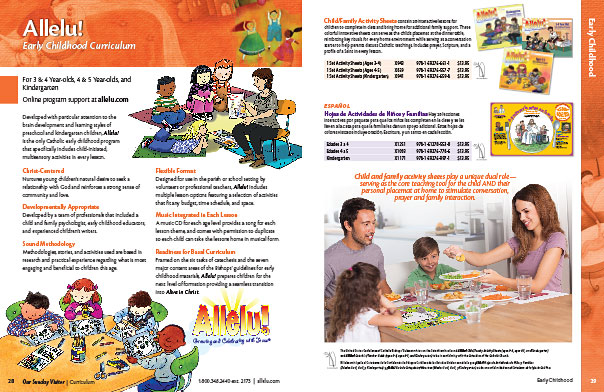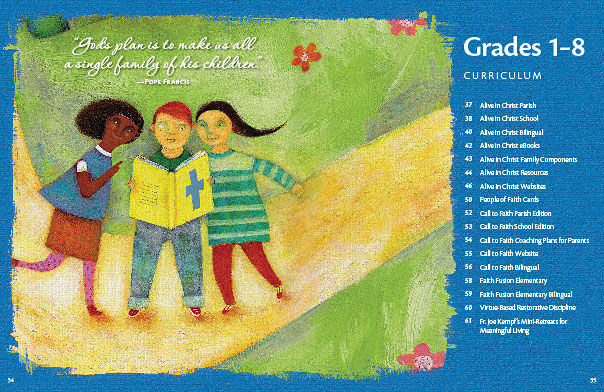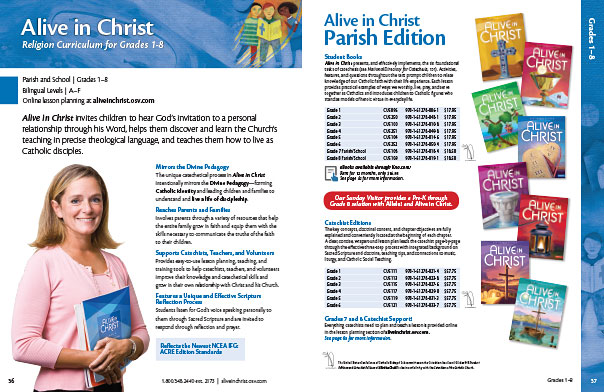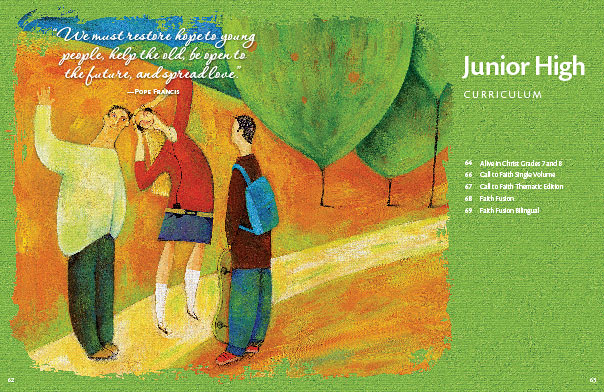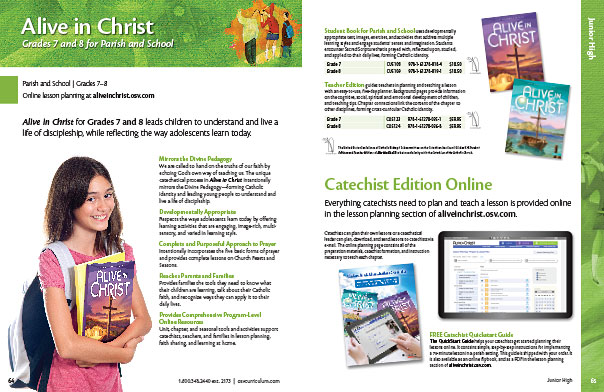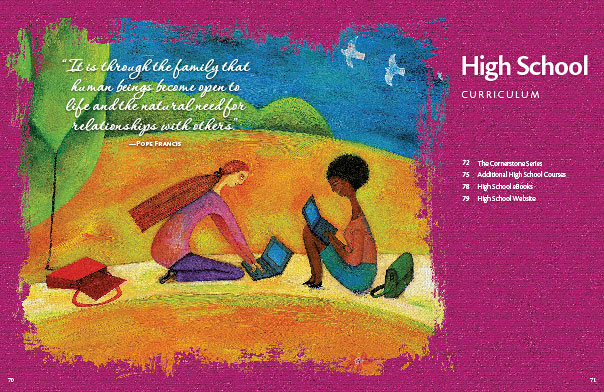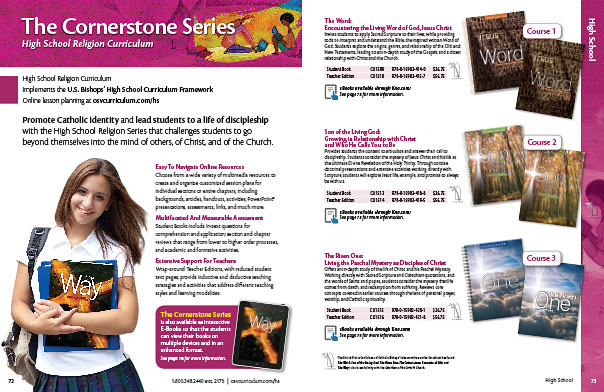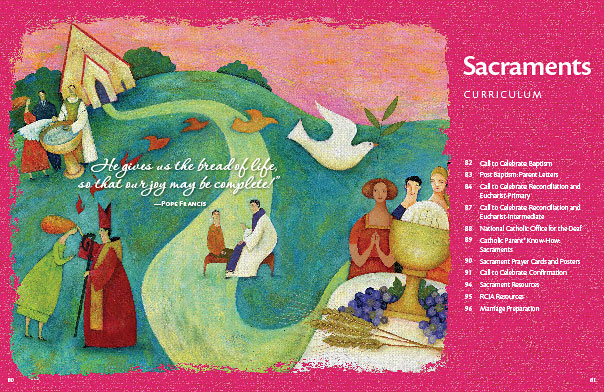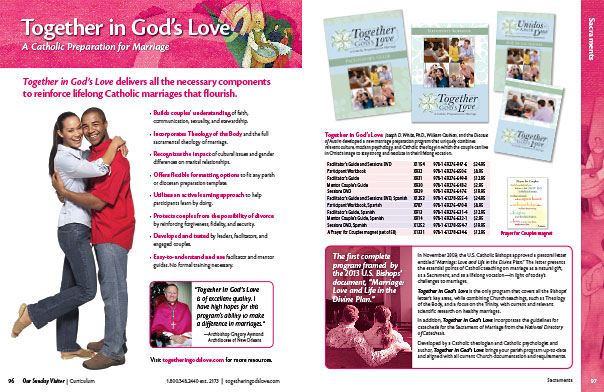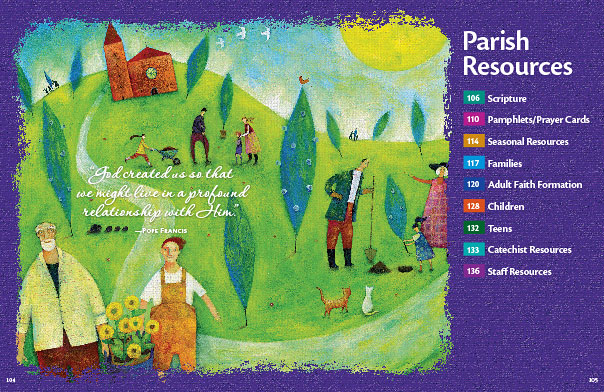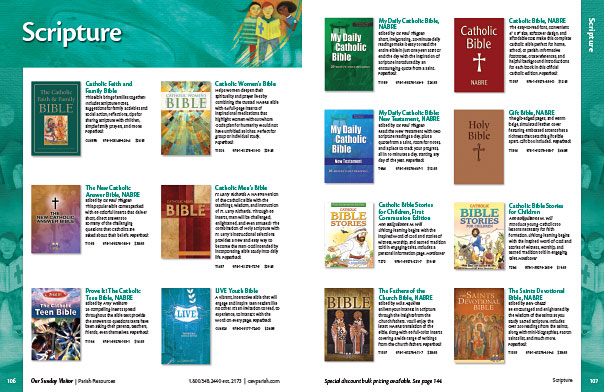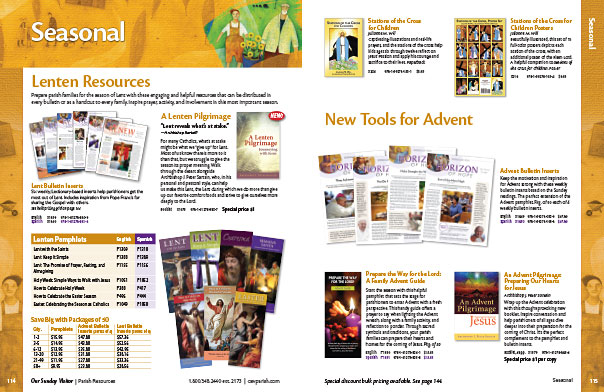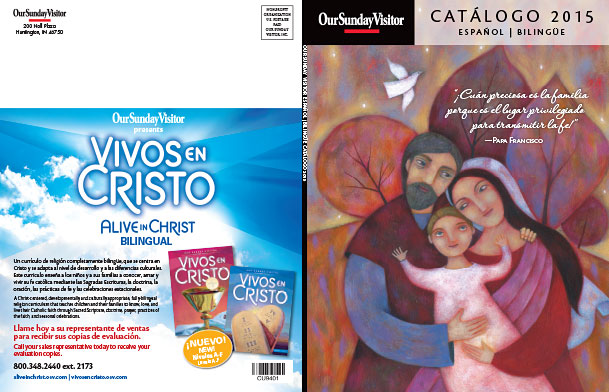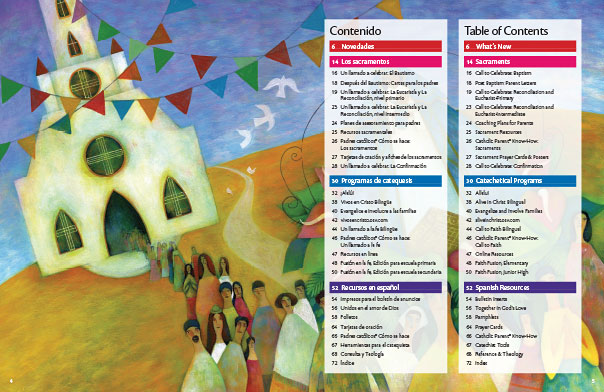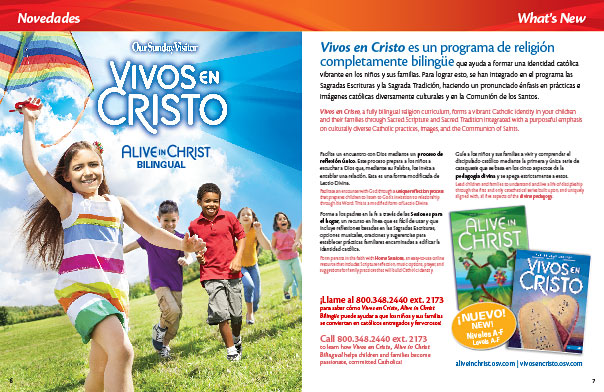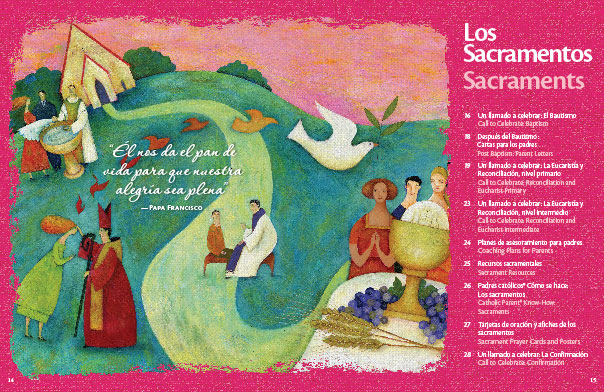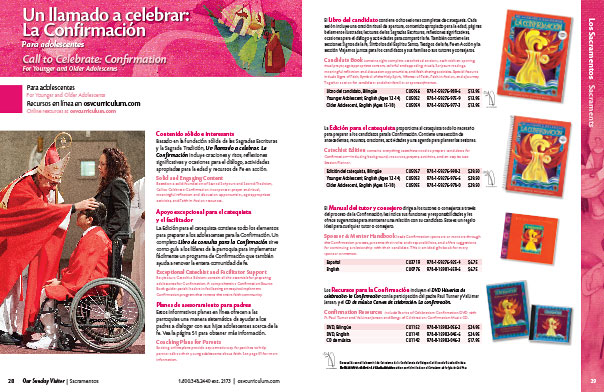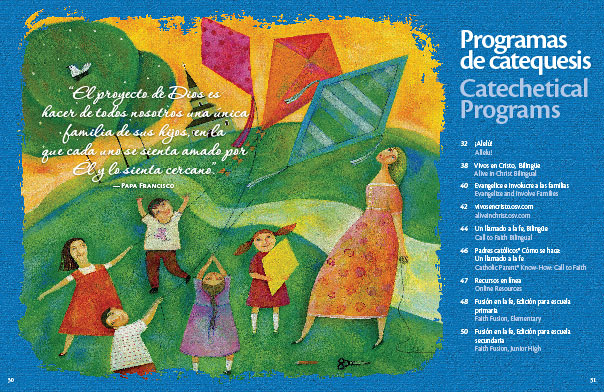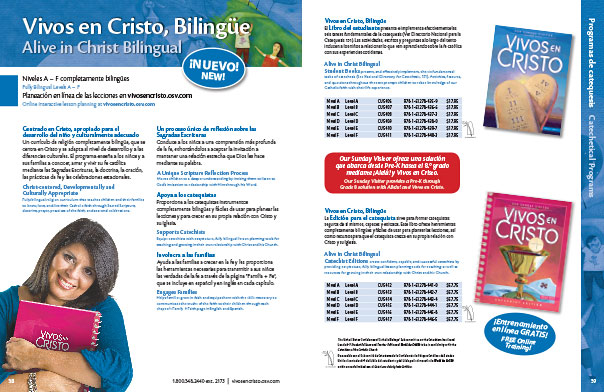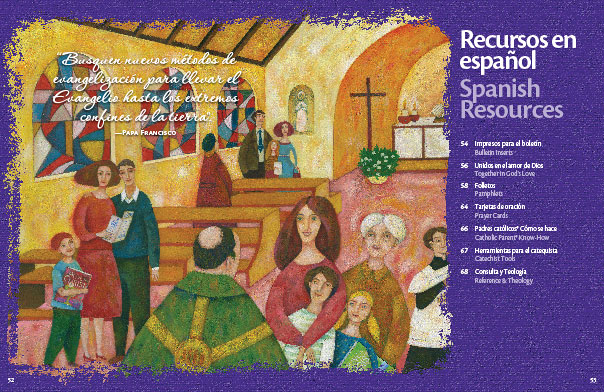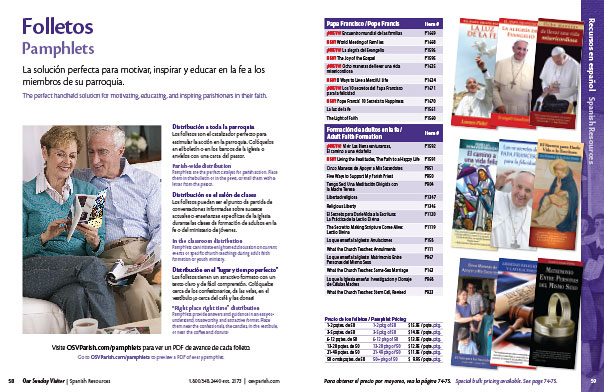 2015 Bilingual Catalog
The bilingual catalog mirrors the design of the curriculum catalog. The artist who illustrated the front cover for the curriculum catalog created an alternate illustration of the Holy Family for the bilingual cover. A similar design was used on the inside for headers, divider pages, and tabs. Both the curriculum catalog and the bilingual catalog were very well received and the front cover illustrations were also made into posters and prayer cards.
2014 Curriculum Catalog
Our Sunday Visitor, one of the leading publishers of Catholic Curriculum, was looking for a fresh look for their yearly 148 page curriculum catalog. We started by designing several different concepts for the front cover. Elements within those concepts led to hiring an illustrator to create a painting using those elements. We wanted to carry the "painted" look to the divider spreads which utilized photos and quotes from Pope Francis, so we created a painted look to the photos. We also carried the "painted" look to the interior headers and tabs along the sides of the pages. We then used this design format to also create their Bilingual catalog.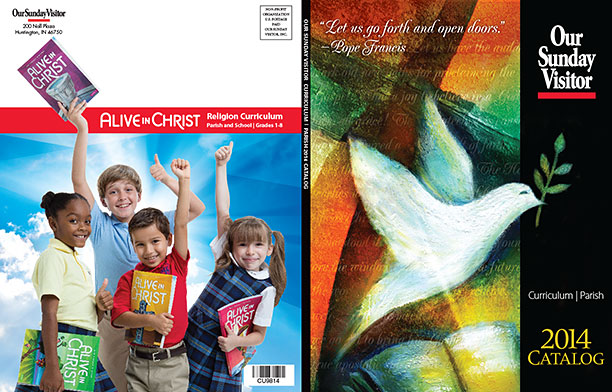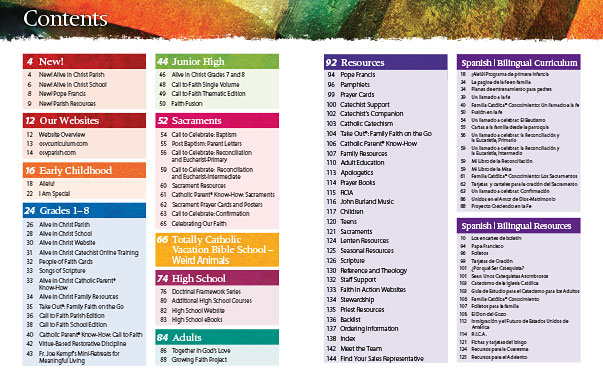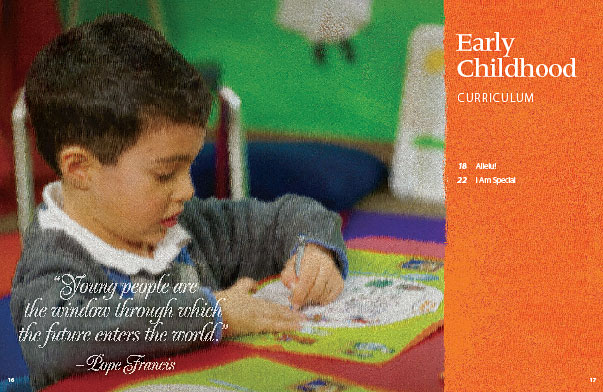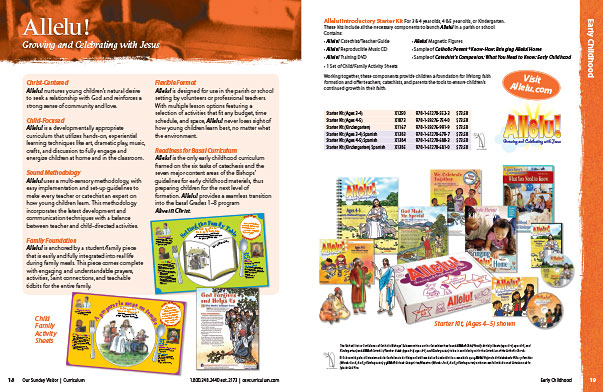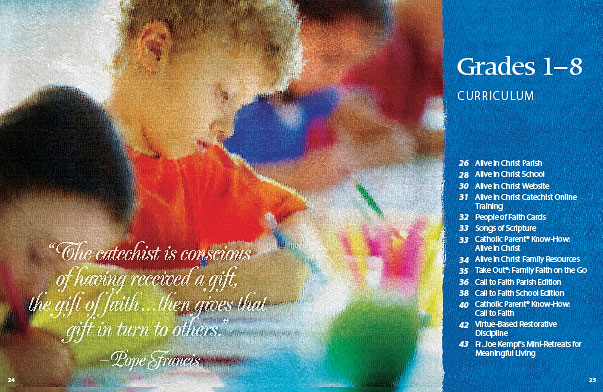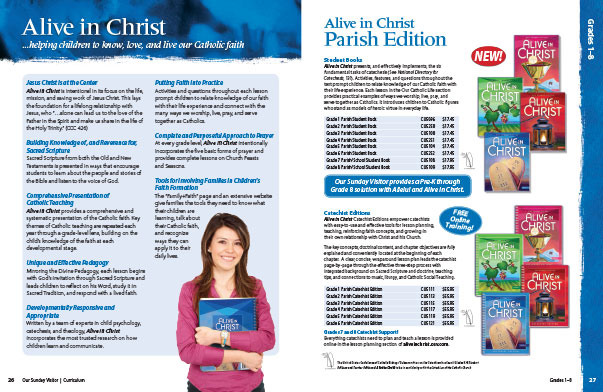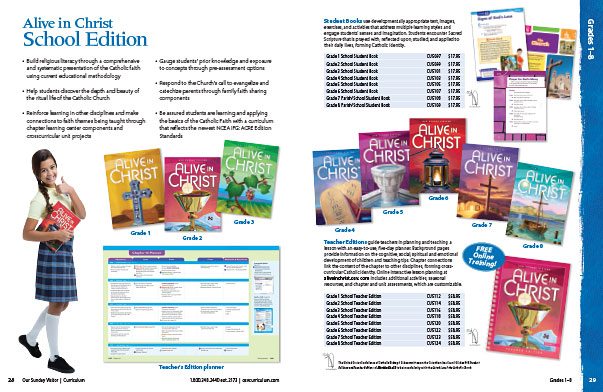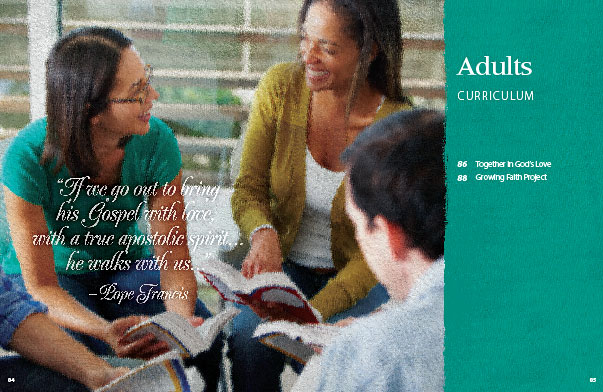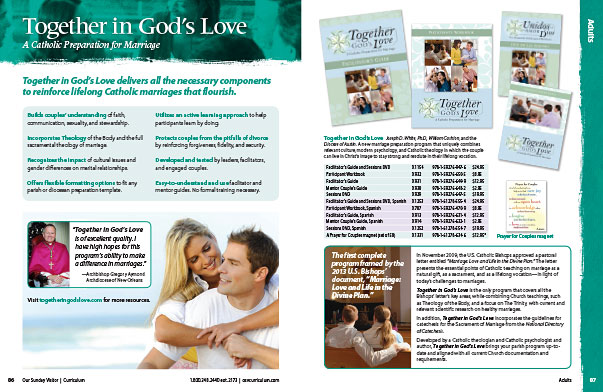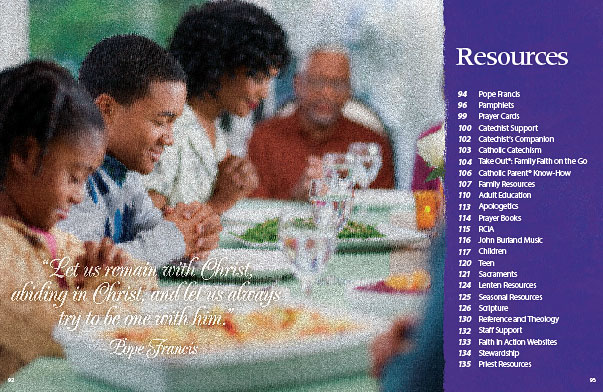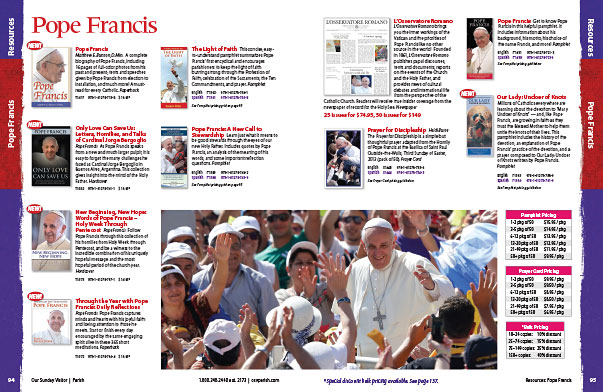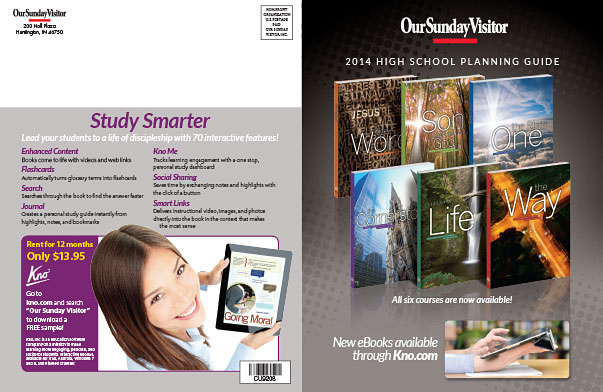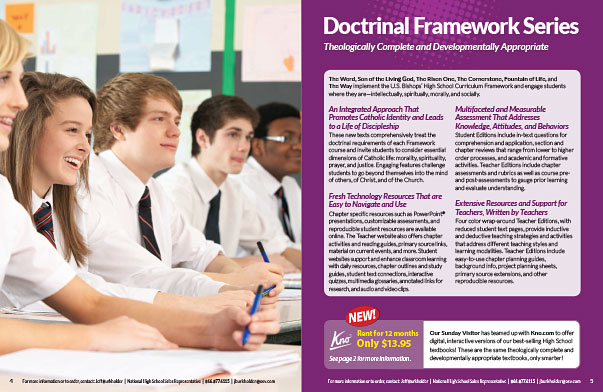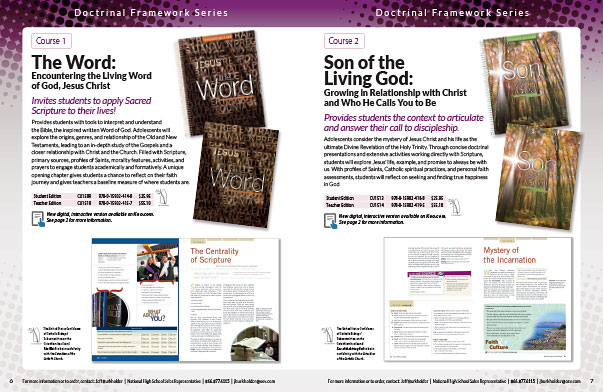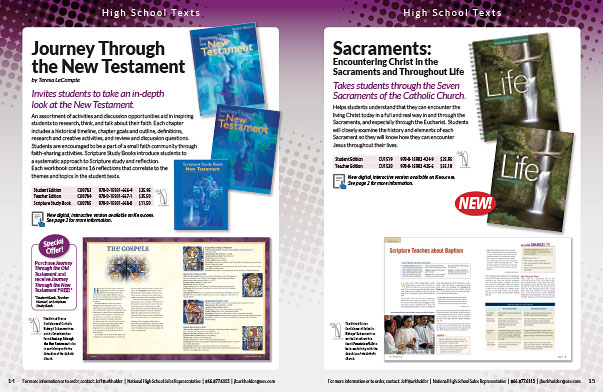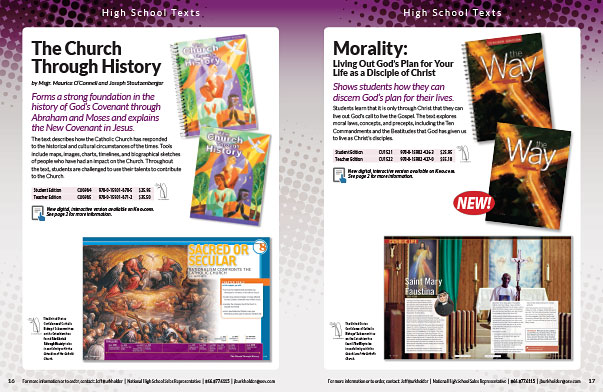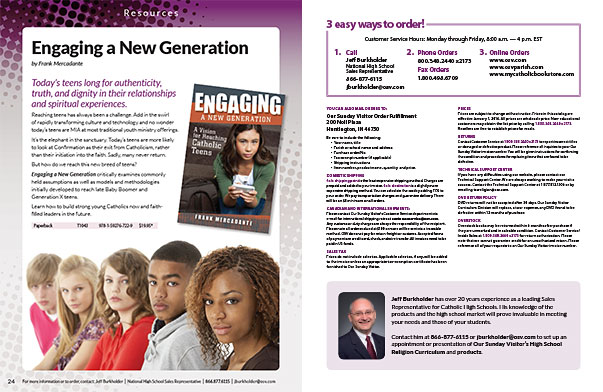 2014 High School Catalog
We designed this catalog with teens in mind. Since this showed curriculum for high schoolers, we wanted to give the design a bit of an edge, keeping in mind that the target market was still adult teachers, administrators, and catechists. We brought in the Maroon color that is associated with the high school section in the curriculum catalog and also their marketing material. We created the front cover from PDFs of the actual book files letting the dark background showcase the simple, colorful book covers.
Lookbook
This lookbook showcases Purple Aura Jewels' new line of jewelry and was the primary marketing tool to launch their new company. We used a freeform purple swatch with soft edges on the divider pages to play off the "Purple Aura" name and give added distinction to the opening page of each jewelry line. We did extensive digital retouching and color correction to the already excellent photography, and created an "edgy" treatment for the insets in the "Chic Indulgence" line. We kept it pink and playful for the "Little Divas" collection. Overall, we wanted to keep the design simple and elegant and let the beautiful photography and jewelry shine.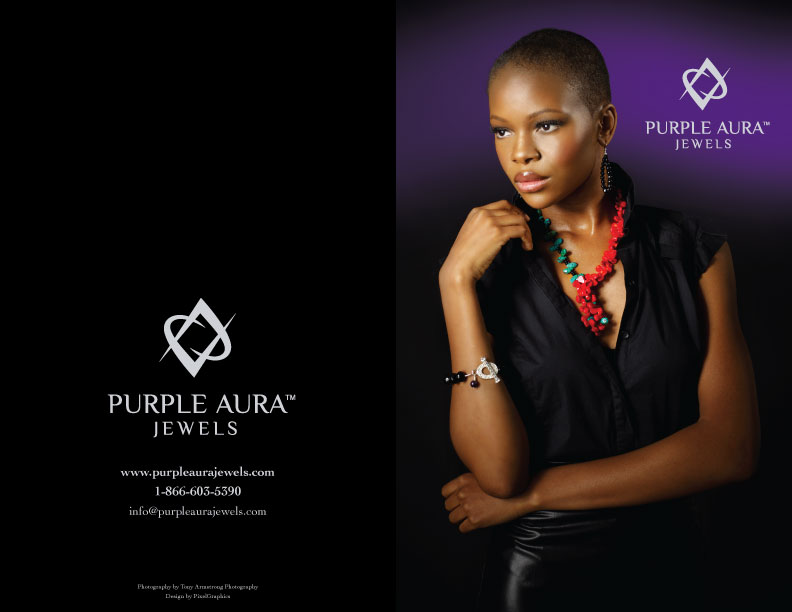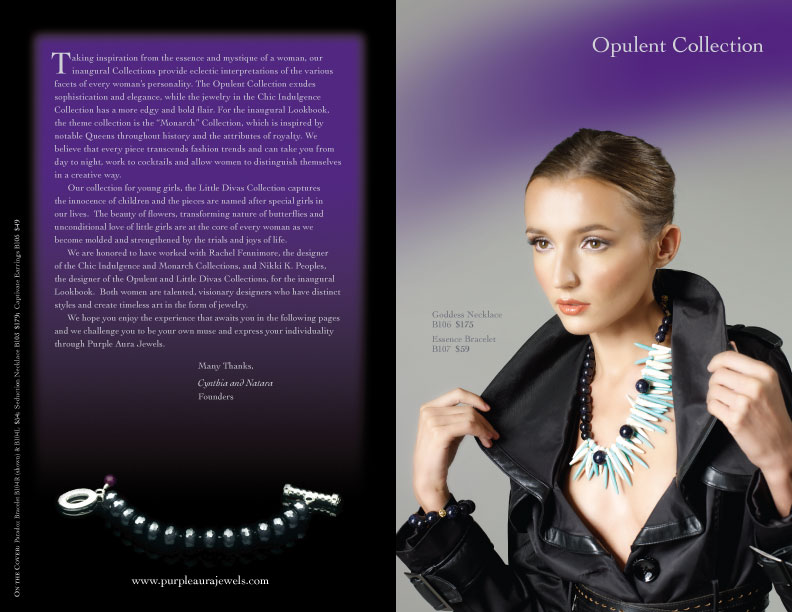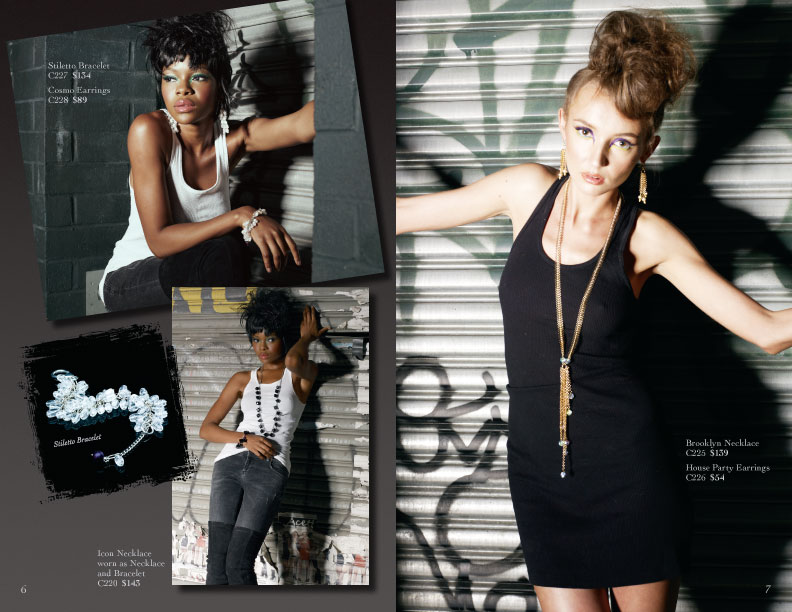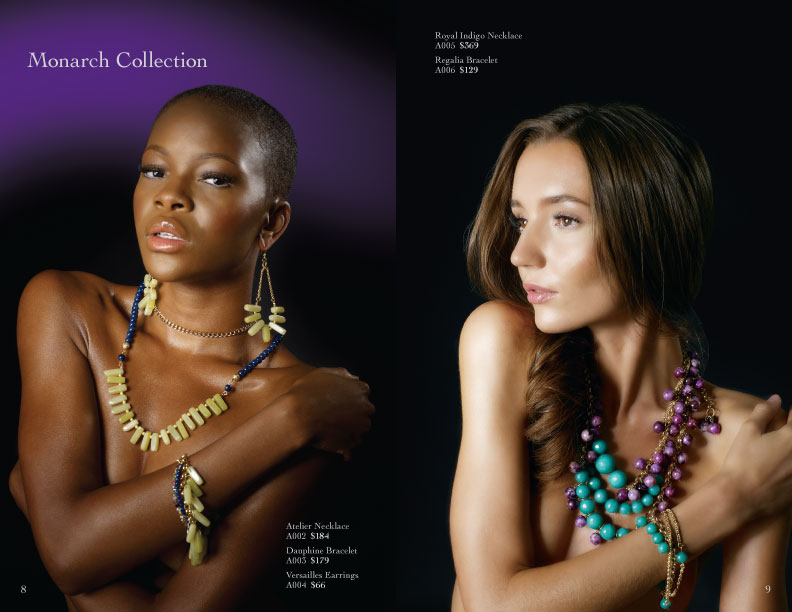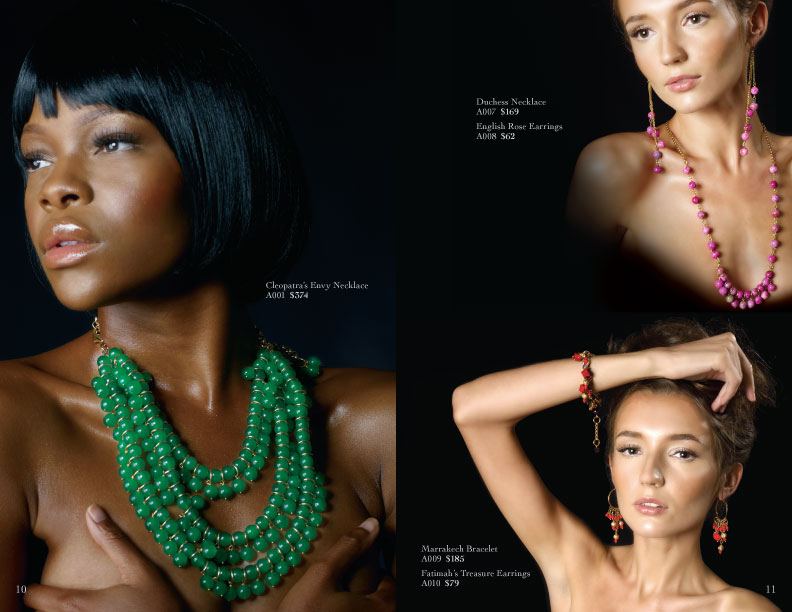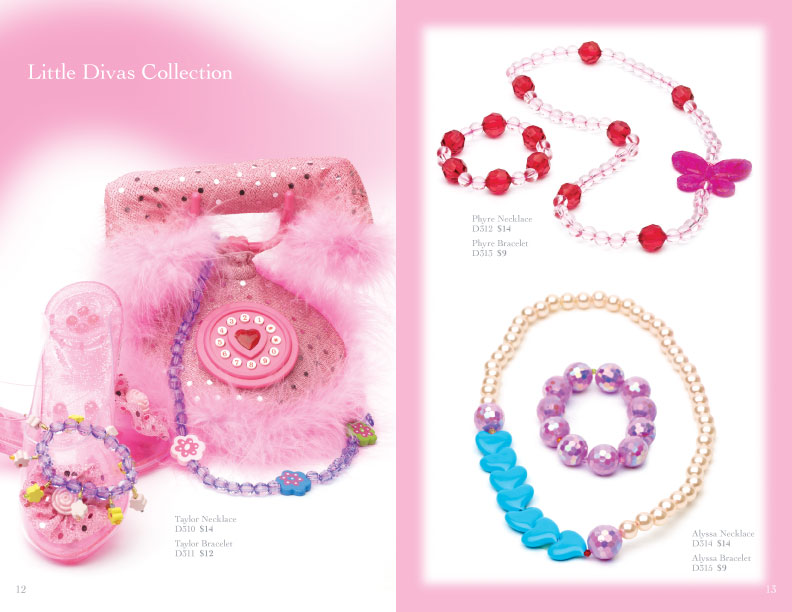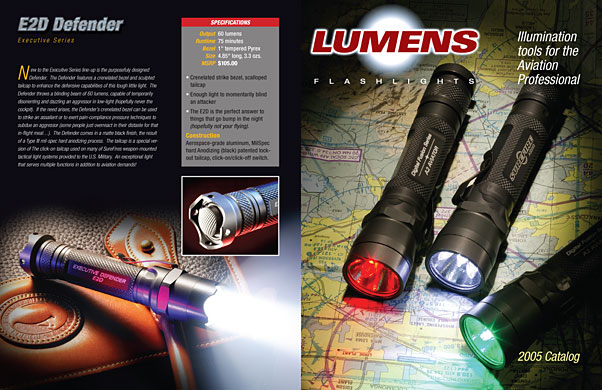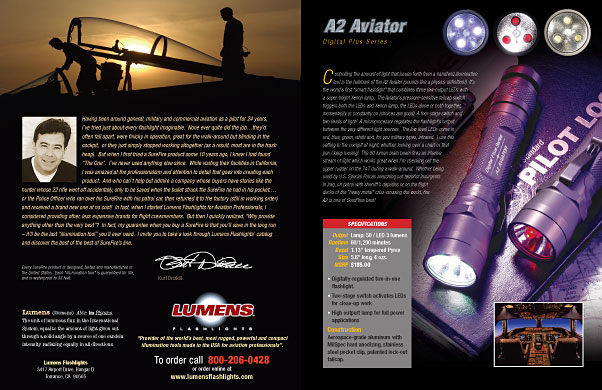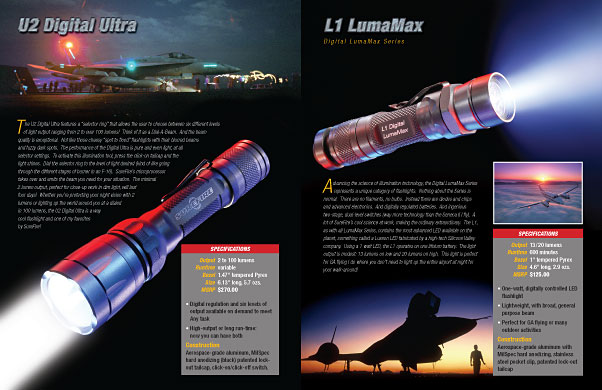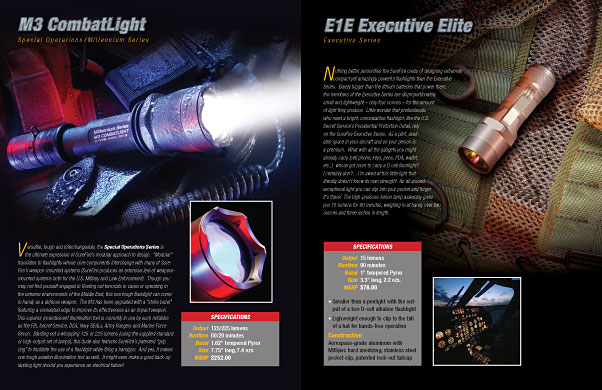 Product Catalog
We designed the catalog with a dark motif to showcase the illumination qualities of the flashlights. Using inset photos to suggest their real-world applications combined with the closeup detail of the flashlight creates a striking design. We also created a standardized specifications box so it would be easy to get all the essential specs at a glance. We also created the logo and initial website for Lumens Flashlights.
Wright Group Pre-K–8 Catalog
Here are a few spreads from the first of many catalogs we worked on for McGraw-Hill Publishing. It was a collaborative effort with another design firm and PR firm. We designed and produced about 160 pages of the 312 page catalog. There were many aspects to coordinate under a tight schedule. We needed to make sure styles and branding were consistent across all of our pages and consistent with the design format while creating layouts that work for each individual page or product. We completed work on these pages in about a month. Our quality design and dependable service led to many more catalogs, brochures, and marketing collateral with McGraw-Hill.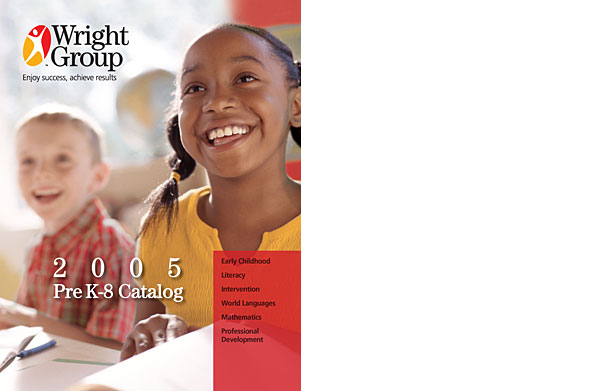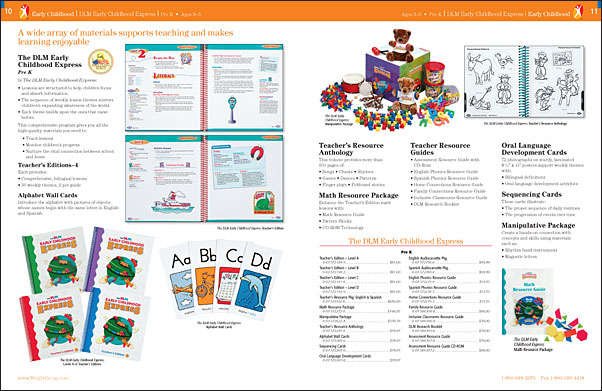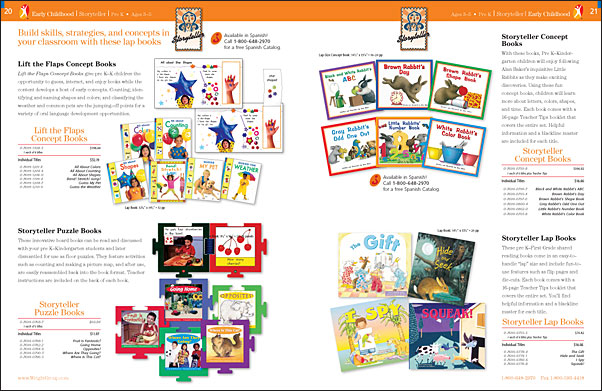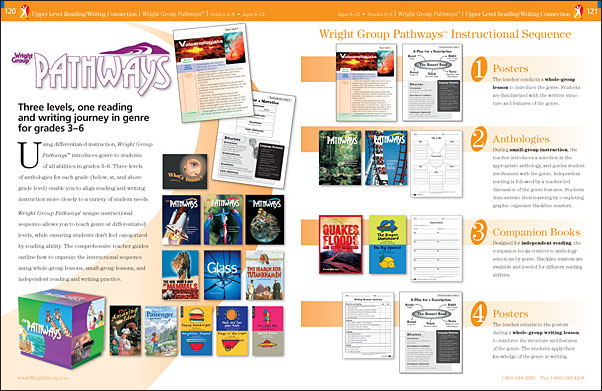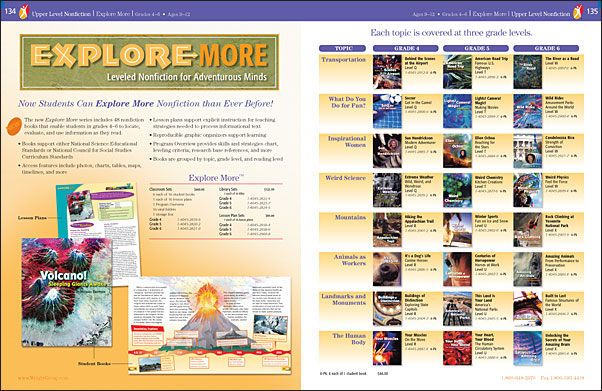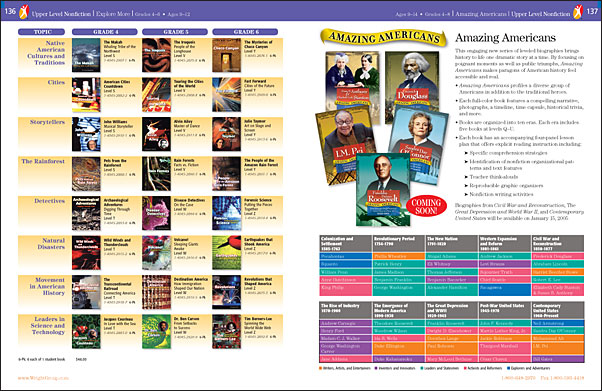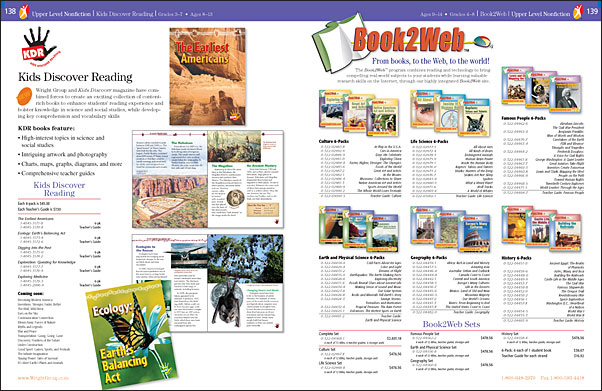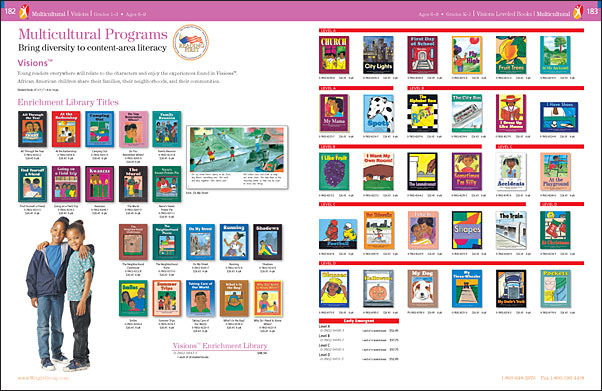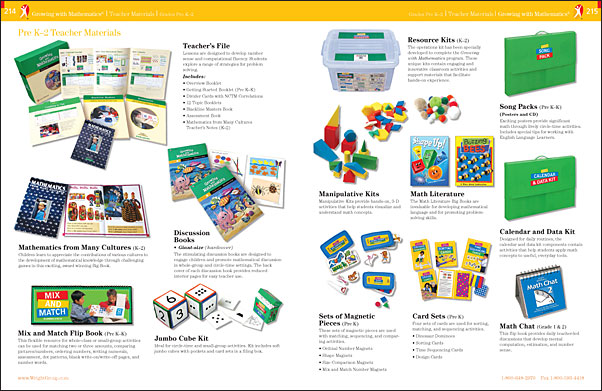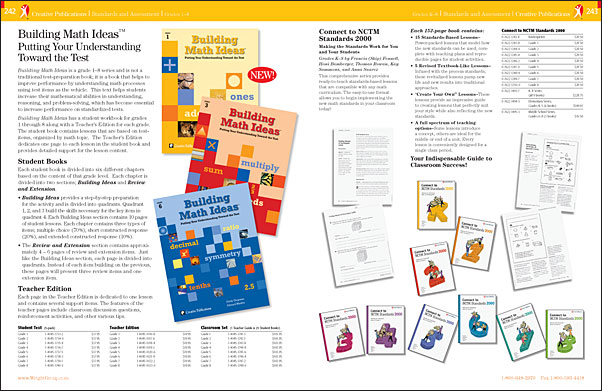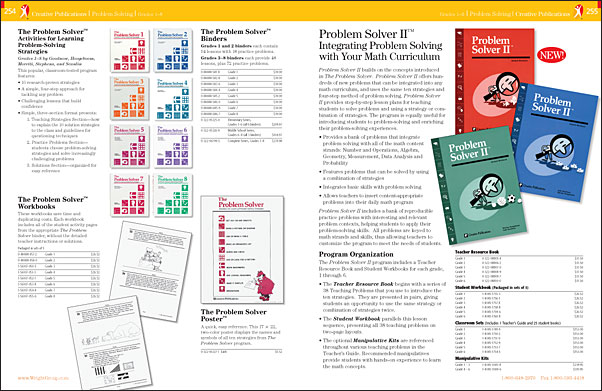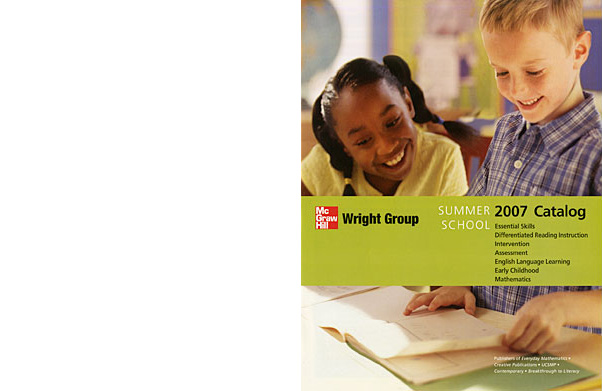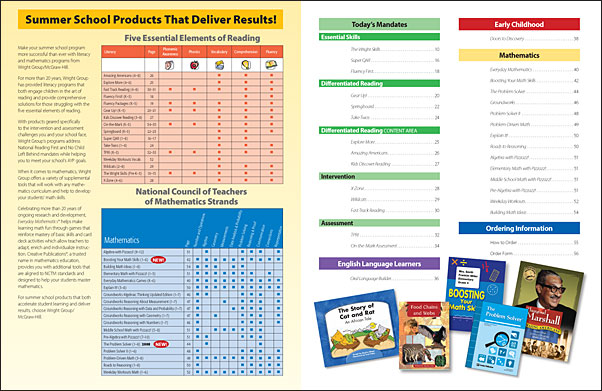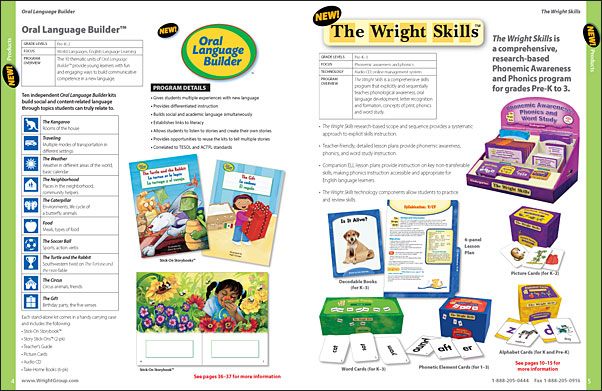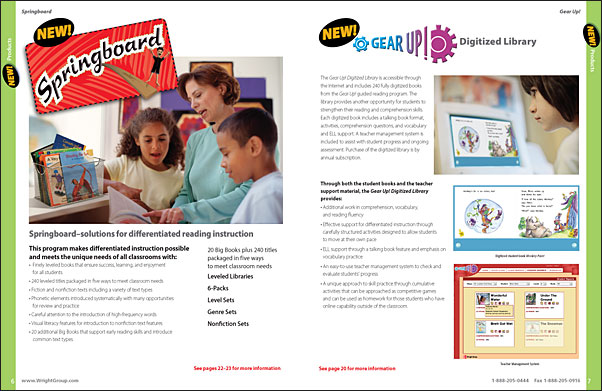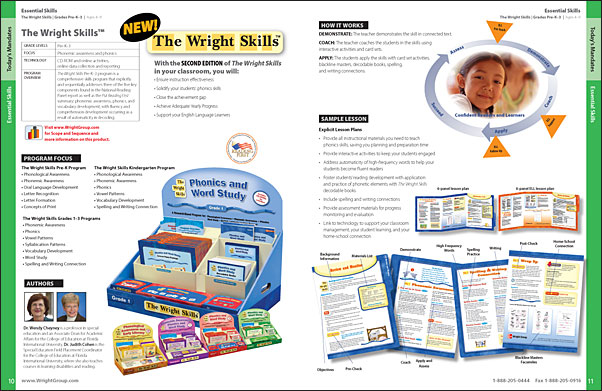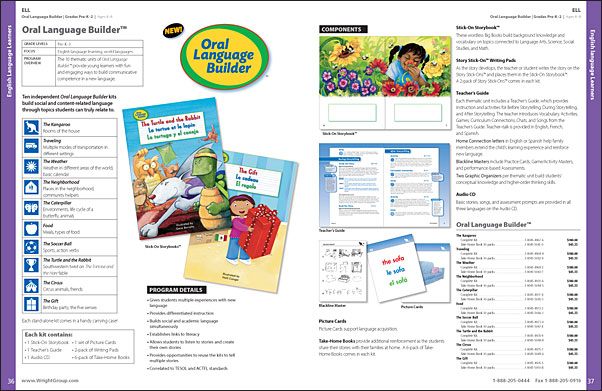 Wright Group Summer School Catalog
This is another typical catalog we produced for McGraw-Hill Publishing. A much smaller catalog, only 60 pages, we gathered elements from the Pre-K–8 catalog and adapted them to this catalog's format design. We also scanned many book covers and also created some photos by merging stock photography with existing images.
American China Catalog
American China is one of the luxury divisions of American Standard. PixelGraphics designed the catalog using existing photography and did extensive digital retouching including taking out backgrounds, creating custom color lavatories as on page one and the color chart at the back of the catalog, color correction, adding drop shadows and more. This catalog was very well received and accomplished at a fraction of their usual cost for a comparable catalog.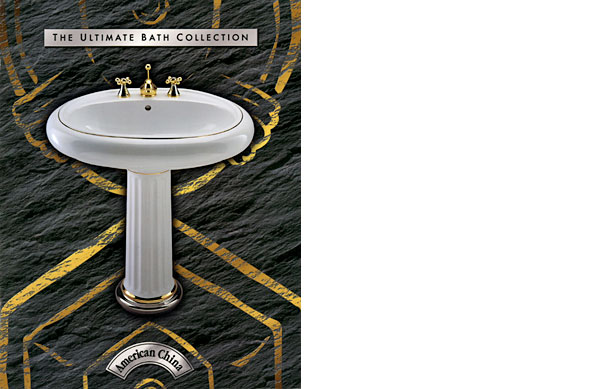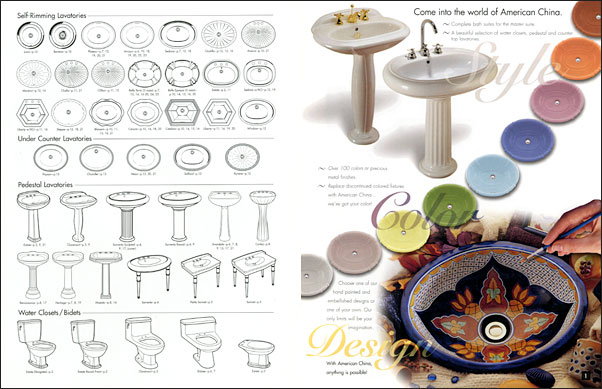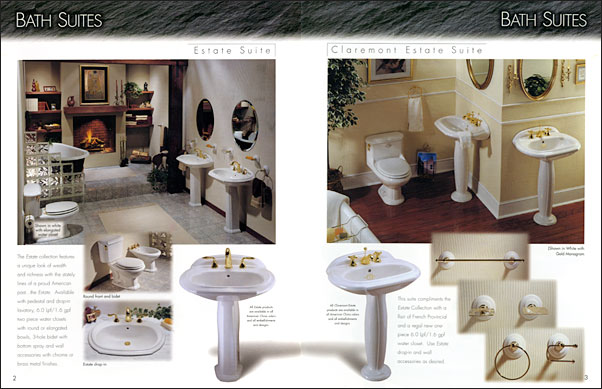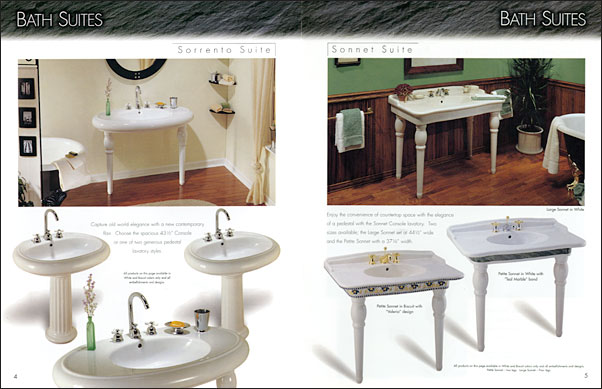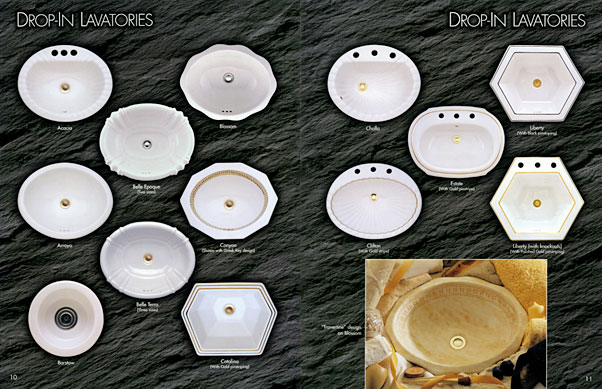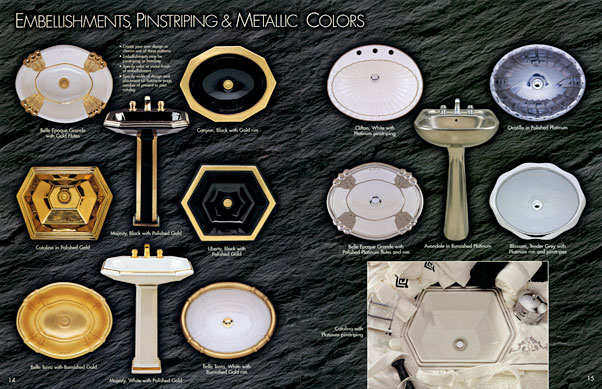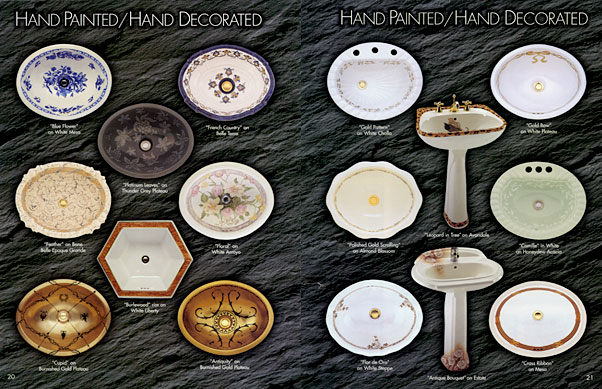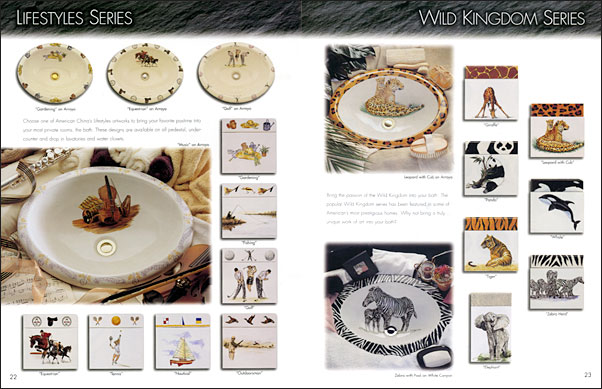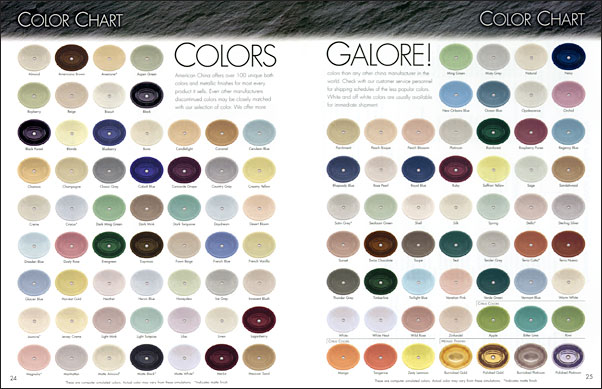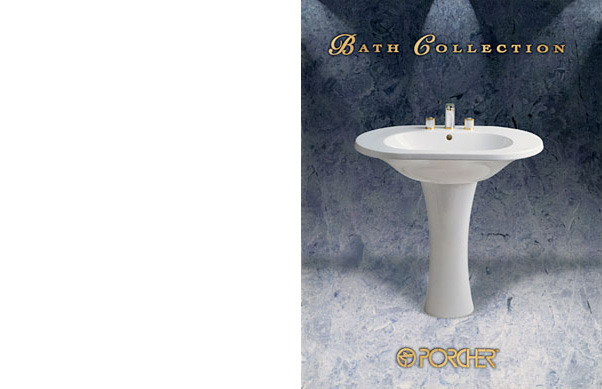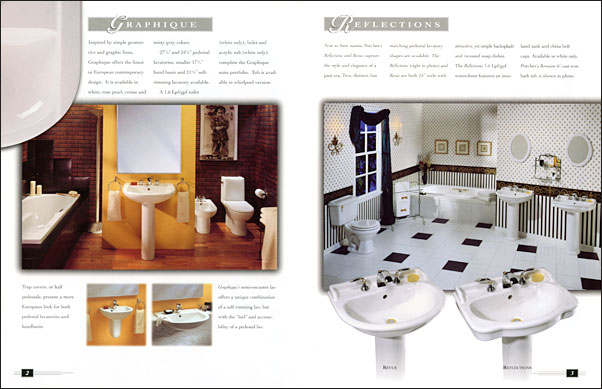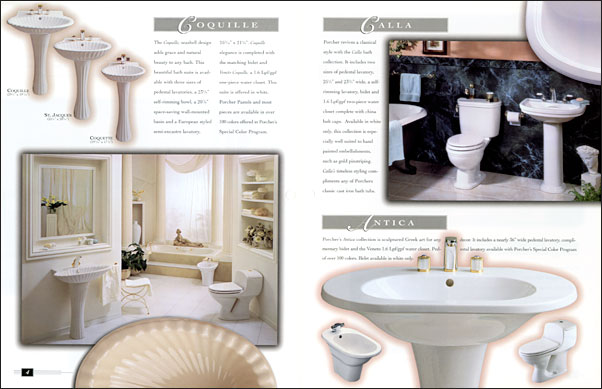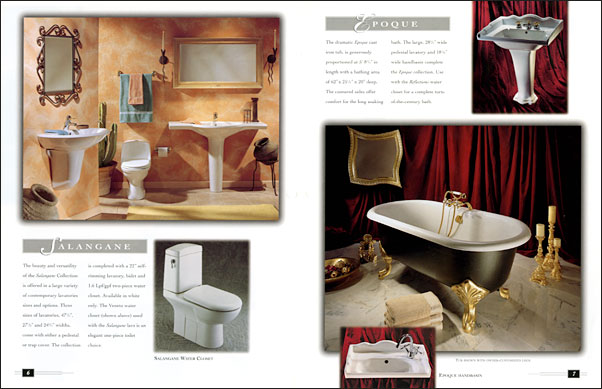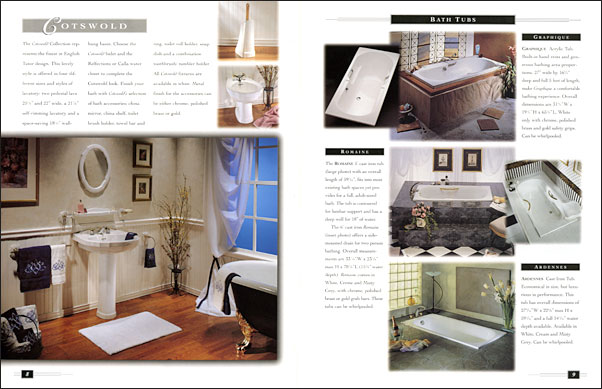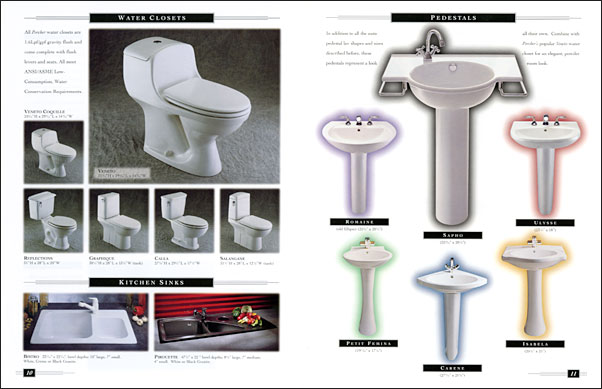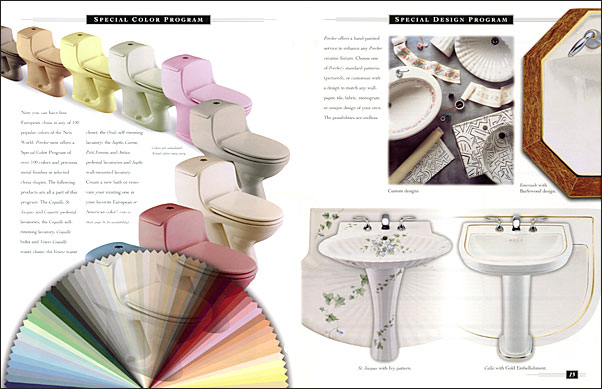 Porcher Catalog
Porcher is another luxury division of American Standard. This was the first of many catalogs we did for them. Once again we designed the catalog using existing photography and through digital retouching, changing scale, and superimposing photos, we created a dynamic look for the Porcher line. We used a simple but elegant use of typography to lend an air of sophistication. We created custom color variations for the "Special Color Program" page at the end of the catalog. The success of this catalog earned us many more opportunities with American Standard and its various divisions.
Performance Parts & Service Catalog
Black Dog Speedshop needed a catalog to showcase their state-of-the-art shop which primarily converts off-the-line cars and customizes them into awesome street racing machines. To highlight some of their parts and services, we took new photography and created a dark motif to show off the product and create contrast with the colorful "tire-tread" section headers. This design was also carried through their website.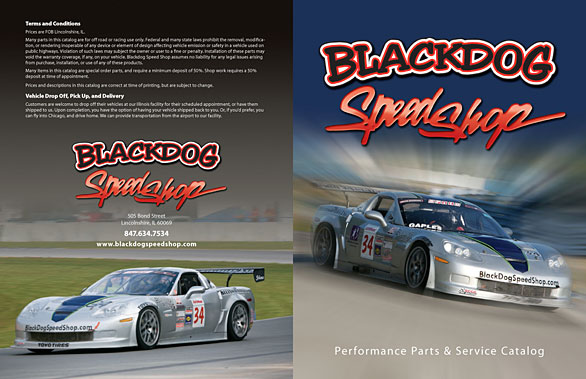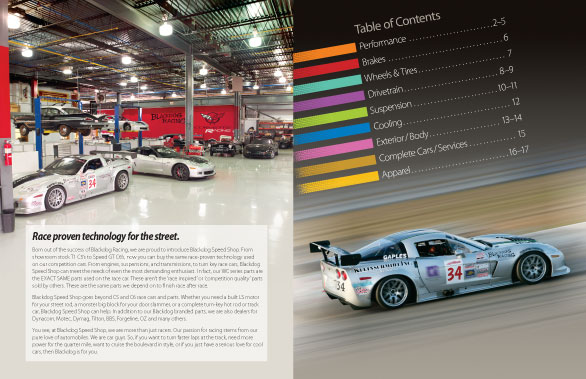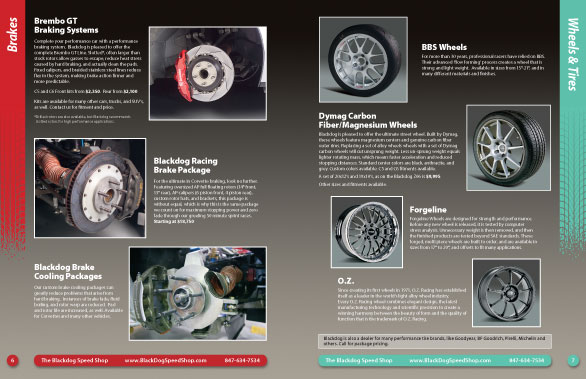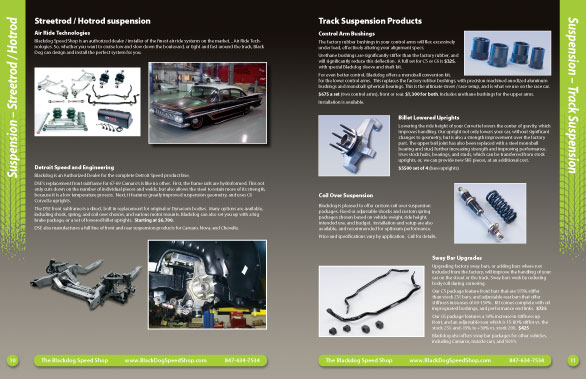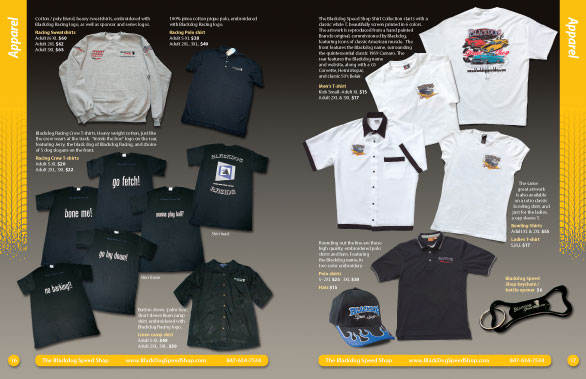 Cougar Industrial Supplies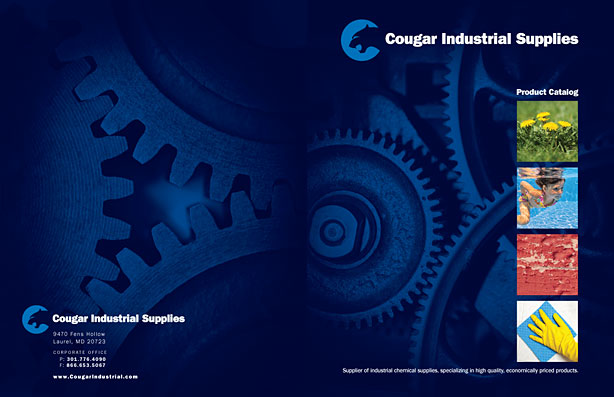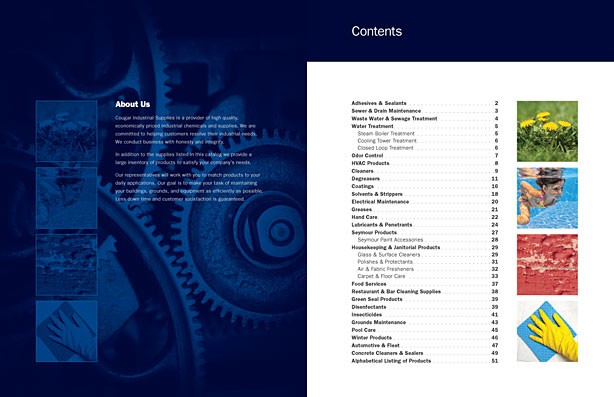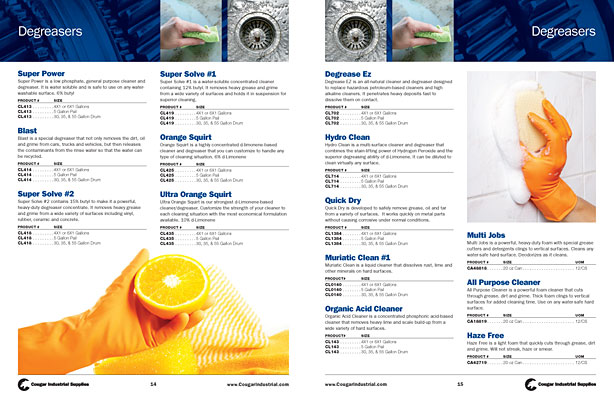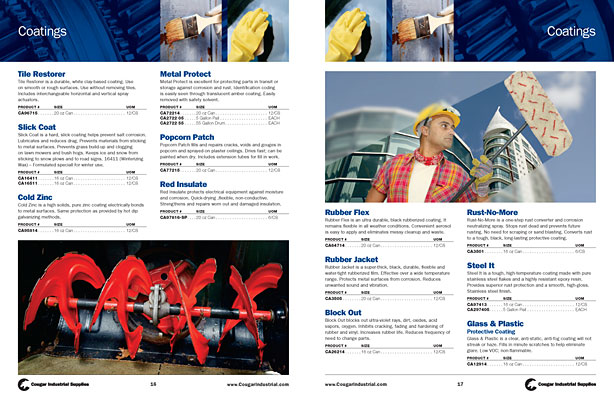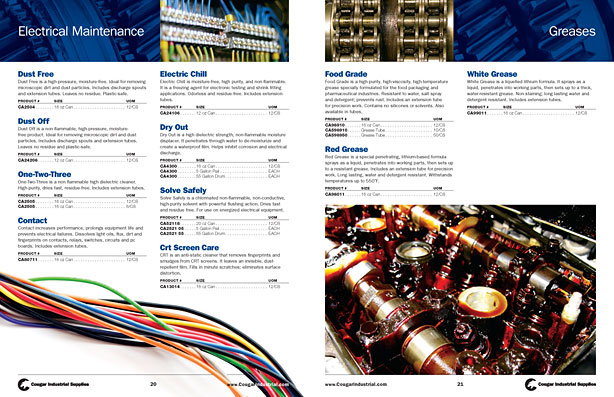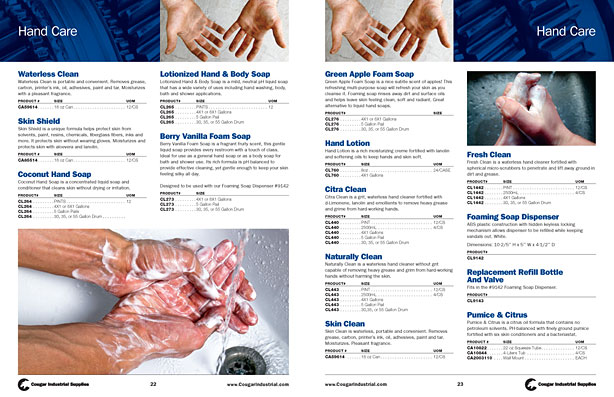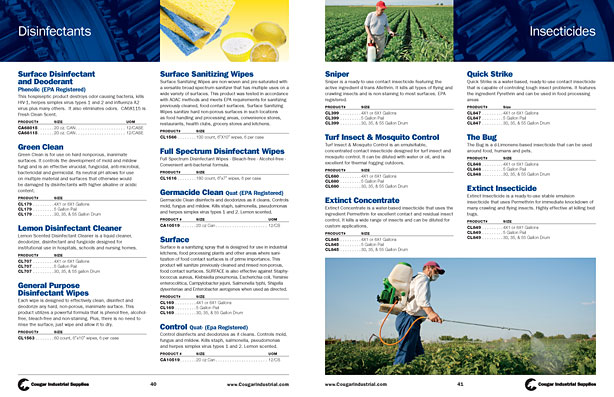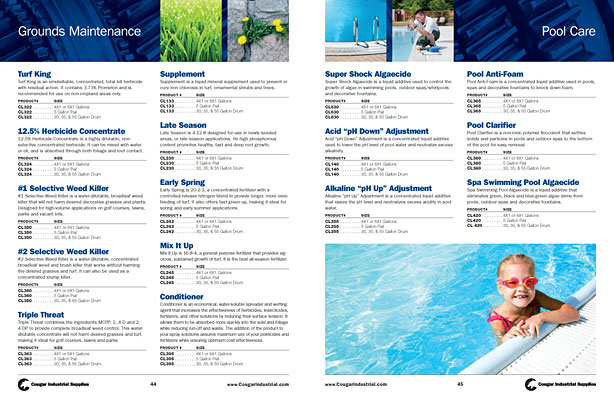 Product Catalog
The client originally hired another design firm to produce their catalog but after many delays and lackluster results, they contacted us to start the catalog over from scratch. We started by recommending—and eventually designing—a new corporate logo. We then designed and produced this 56 page catalog in just over a week to meet the client's tight schedule. We also designed their website for them.