CoachTalk
CoachTalk was MCI's corporate communication tool with employees and customers. It was 16 pages, 4-color, printed with 100lb cover/100lb text. It was a high quality piece that we designed on a quarterly basis for several years. This is the updated design after MCI went through a major branding change. We usually only had two or three days to complete the design and production from start to finish. It created a favorable impact in the industry and won first place in the Newsletter Print Media of AdWheel's annual awards competition.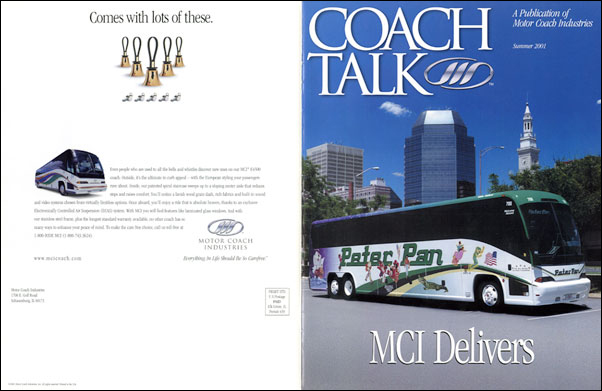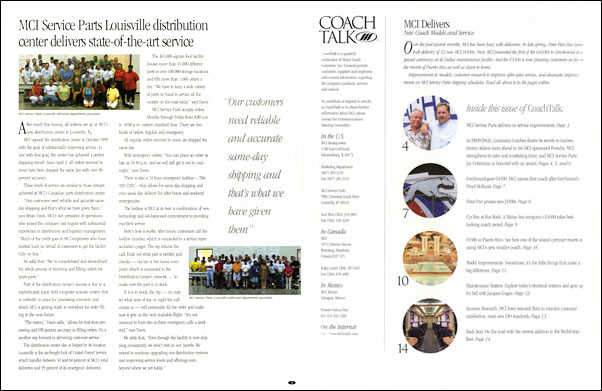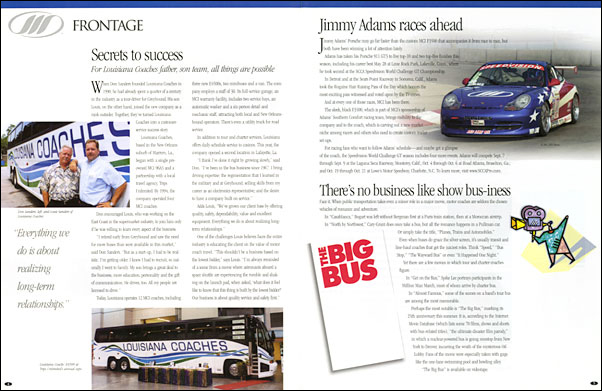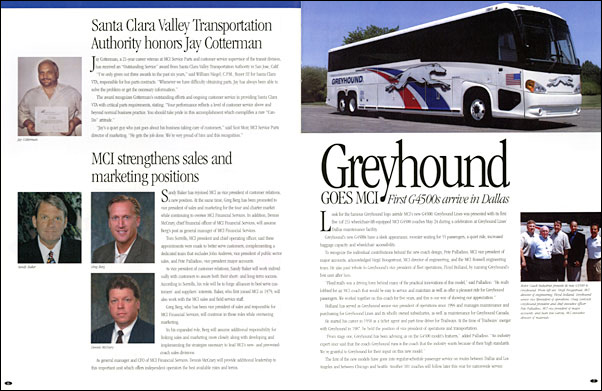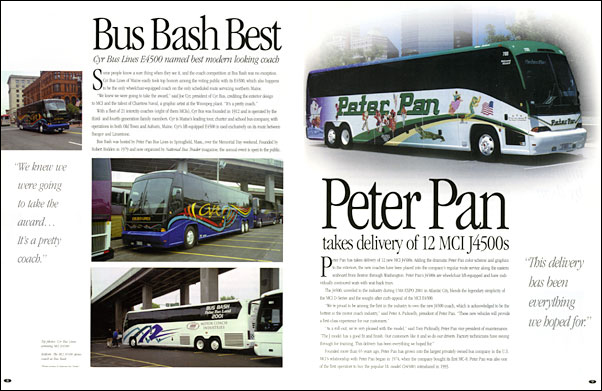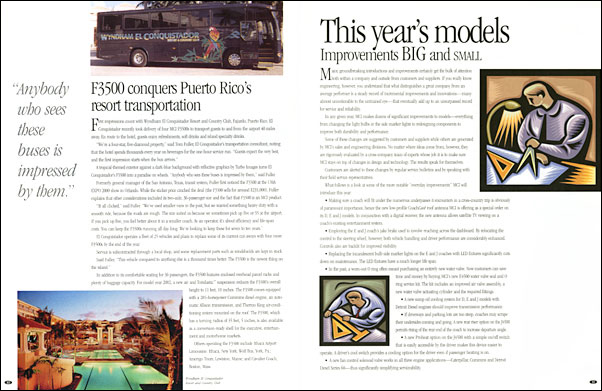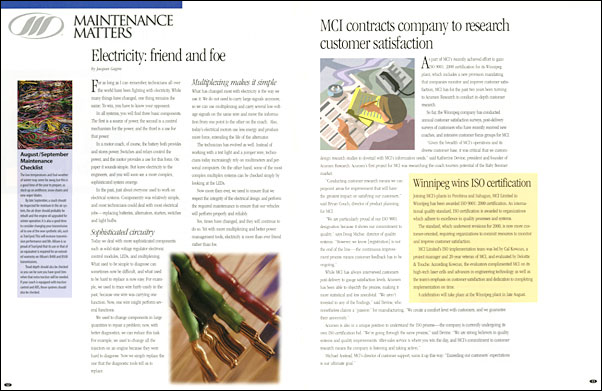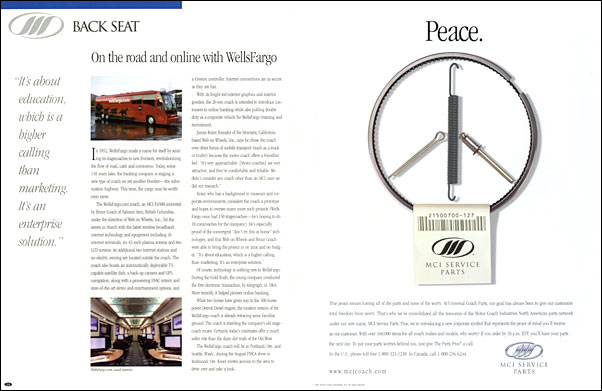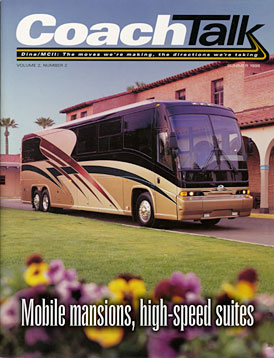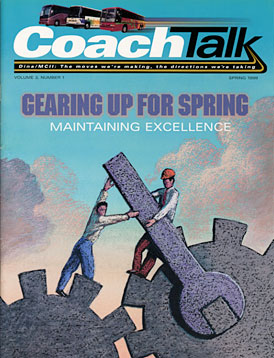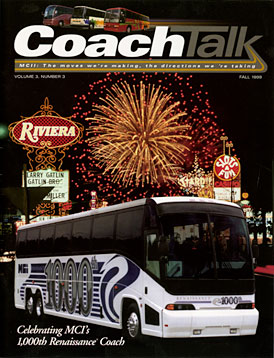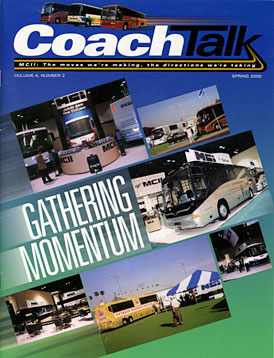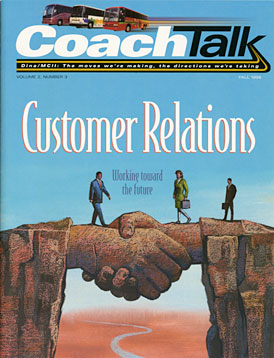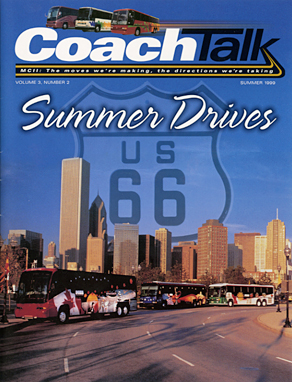 CoachTalk
This is the original design of CoachTalk magazine, a 16 page corporate communications publication of Motor Coach Industries. Here are several different covers from CoachTalk. We always had to work with existing photography so we did a lot of digital retouching and used stock photography and illustration to enhance the look of the publication. After several years, budget cuts forced MCI to halt production of CoachTalk magazine and opt for a simpler, more economical 2-color newsletter.
MCI One
MCI One is the corporate newsletter published by MCI. We would design this 2-color, 4-6 page newsletter on a monthly basis. We would use existing photography and also supplement with stock photography and illustration.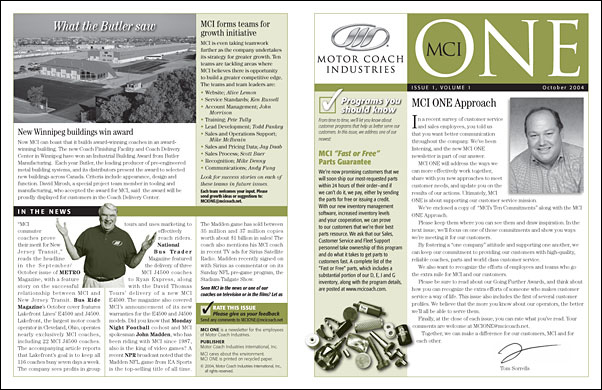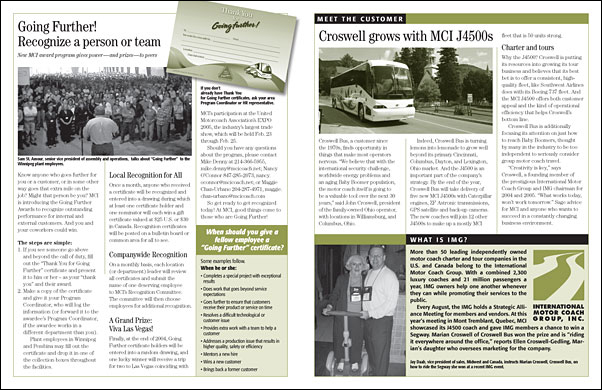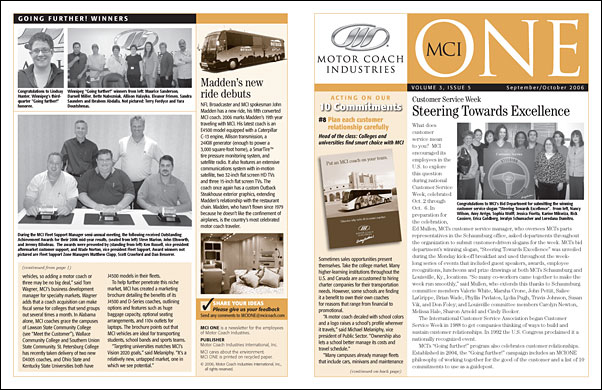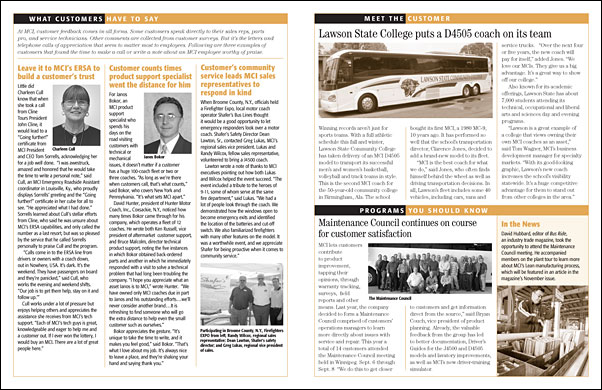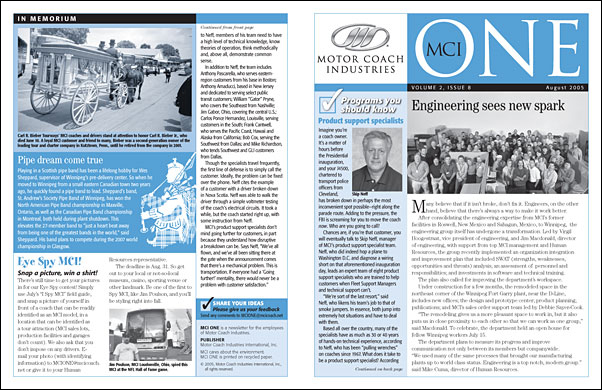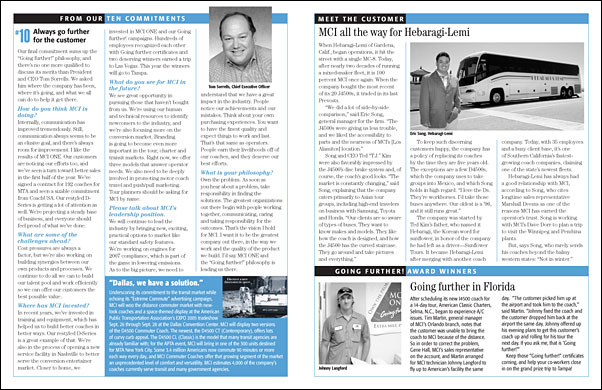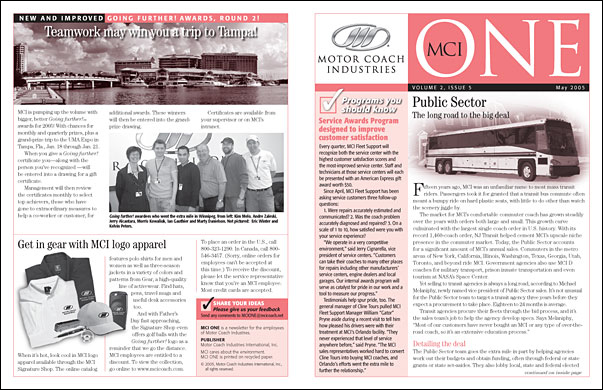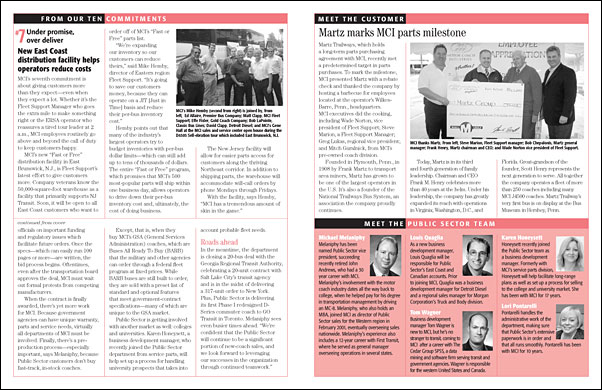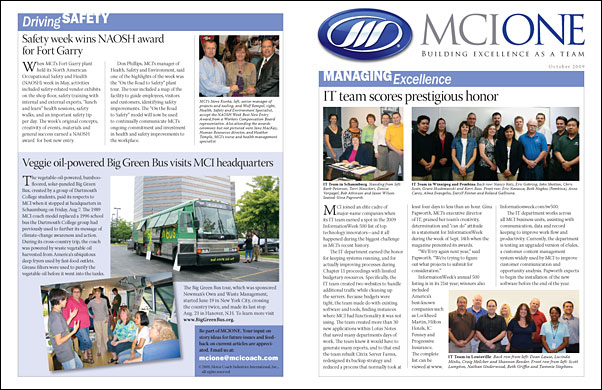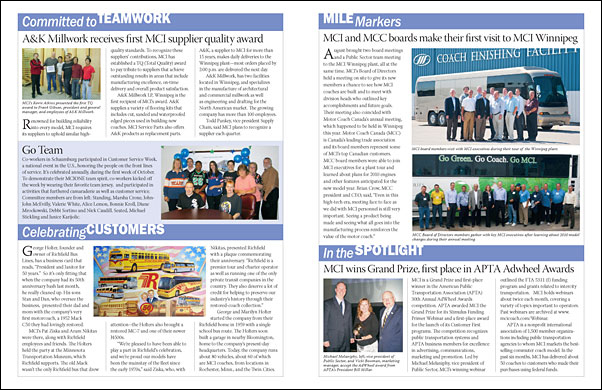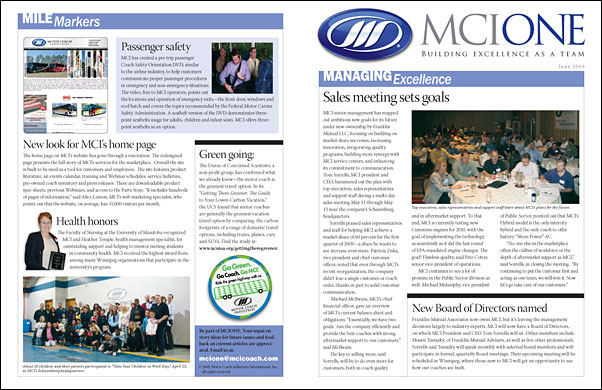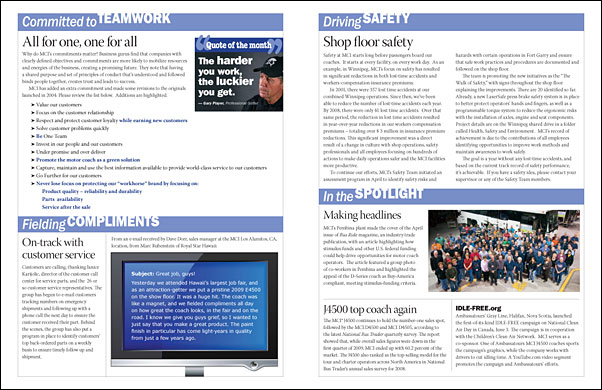 MCI One
This was the new format design for MCI One after we redesigned the MCI logo. The newsletter stayed a 4-6 page publication but we went from 2-color to 4-color, and went from a monthly to quarterly publication.