Retail Box
We designed the retail box to reinforce the brand by incorporating the same graphic elements and color scheme as the brochure and other game components.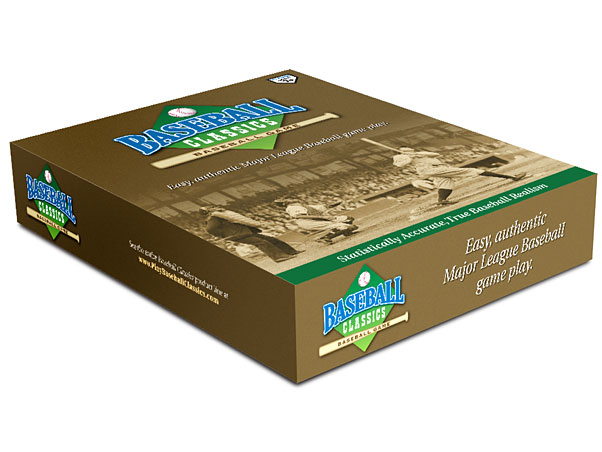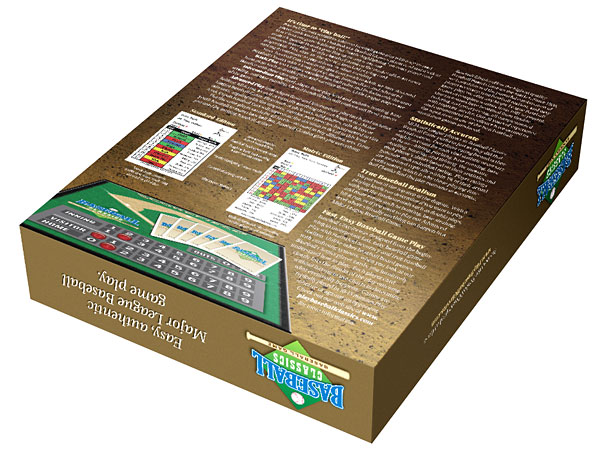 Crescent Cardboard Company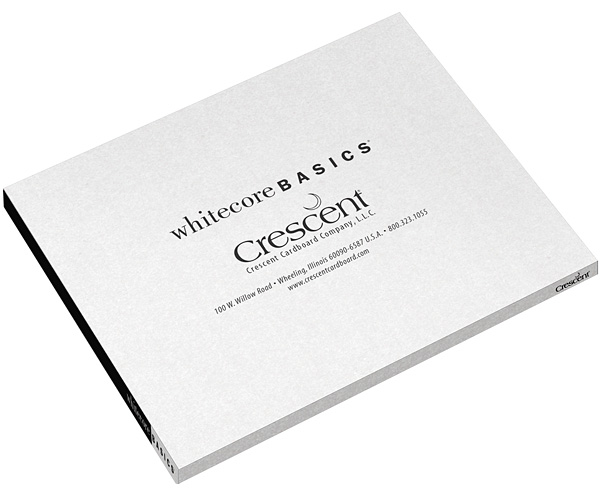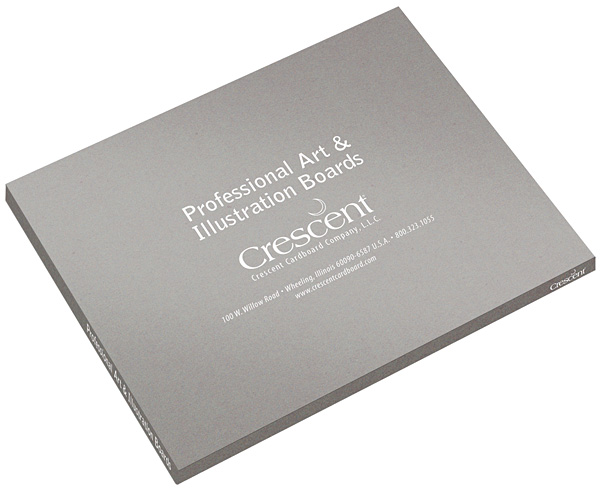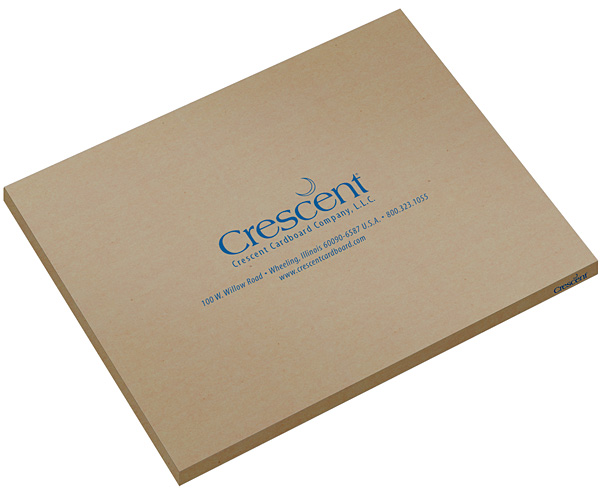 Matboard Packaging
We created the packaging for the large sheets of matboard to compliment each different line of matboard. These boxes are delivered to stores and distributors of Crescent matboard.
Conservation Specialties Matboard Packaging
We created the logo and advertising for this new brand of high quality embossed matboards so it was logical that we also create the packaging. We chose to simply print black ink on the natural brown corrugated board and highlight the embossed features of the line.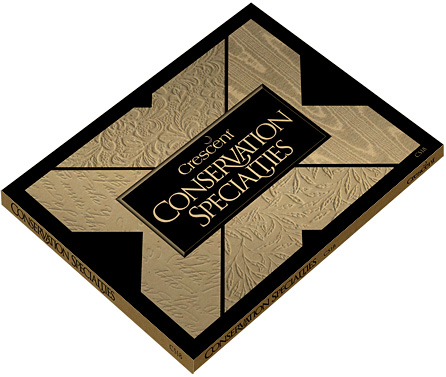 Graphic Products Corporation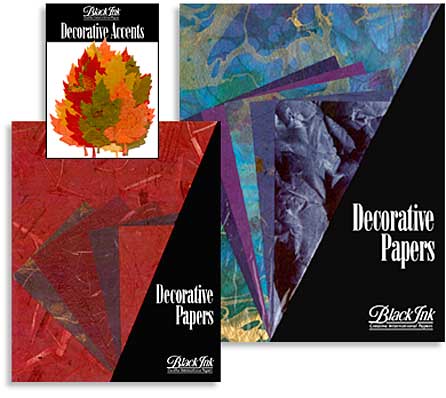 Black Ink Papers Packaging
Black Ink Papers is an importer and distributor of exotic and colorful papers from all over the world. Their papers are a particular hit with the scrapbooking community, but there are a variety of creative uses for these unique papers. We designed the logo and identity for Black Ink Papers and implemented the brand on their packaging. We used very little area for the branding to allow plenty of space for the papers to be seen, which is what people want to see.