APTA Event Posters
Motor Coach Industries holds events for their customers at each APTA (American Public Transportation Association) show they attend. Each time its held in a different city, so MCI utilizes local talent and books interesting local venues to host these gatherings. These posters (and complimentary invites) promote those events.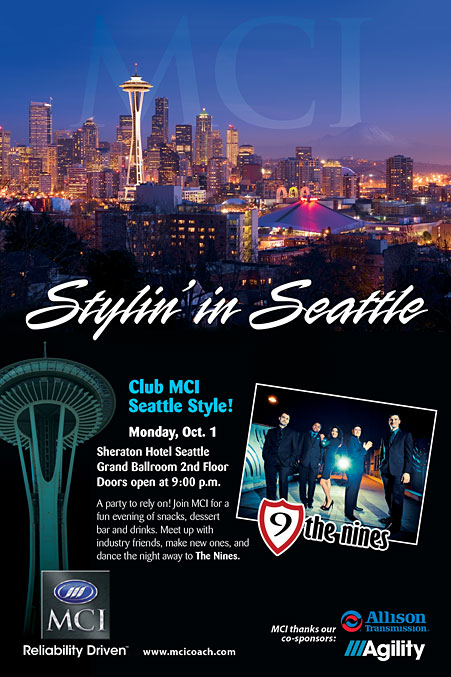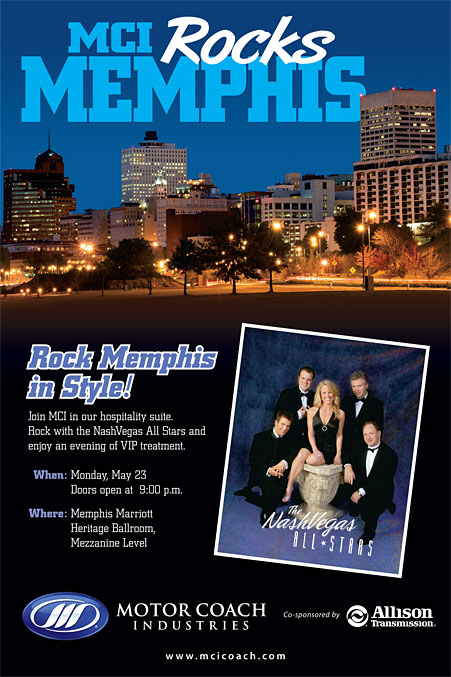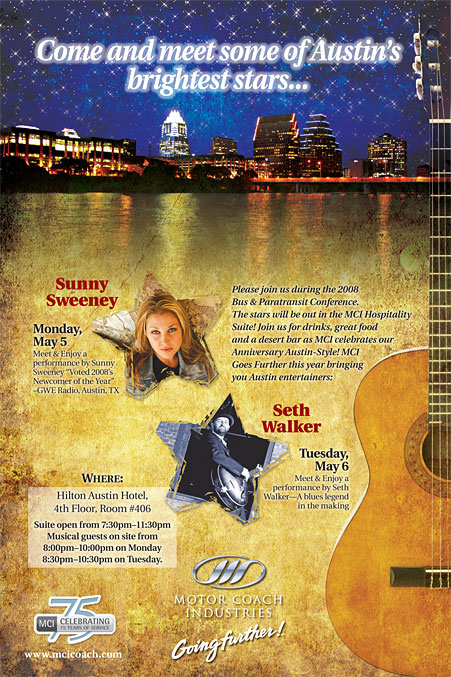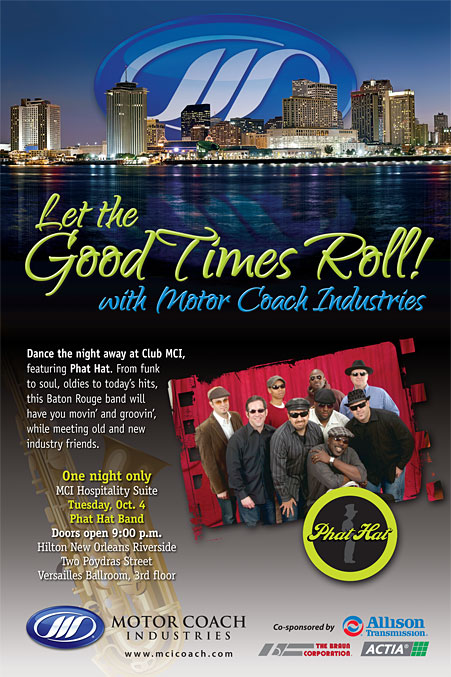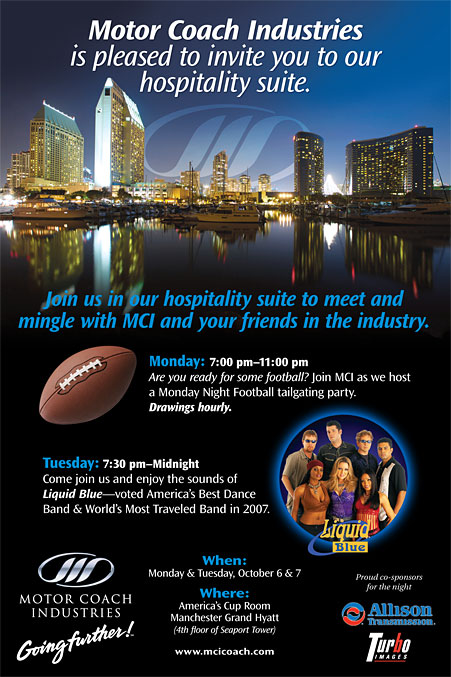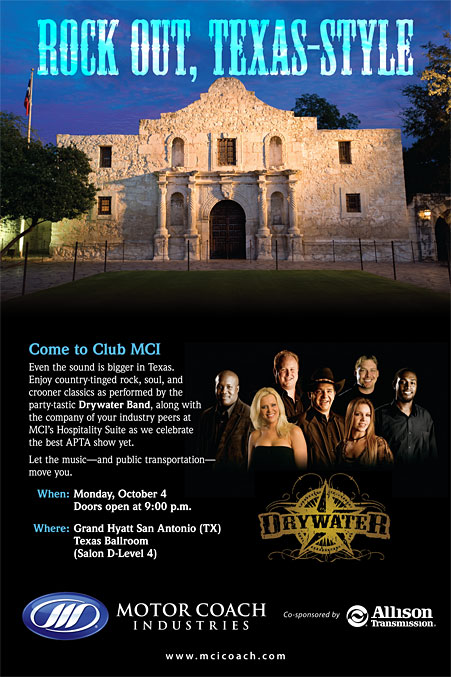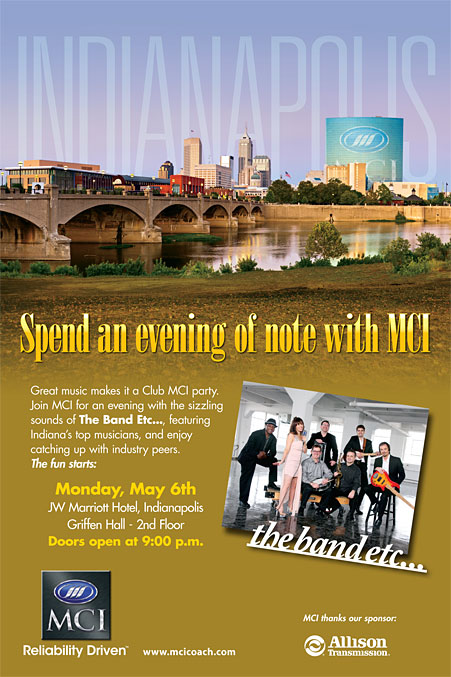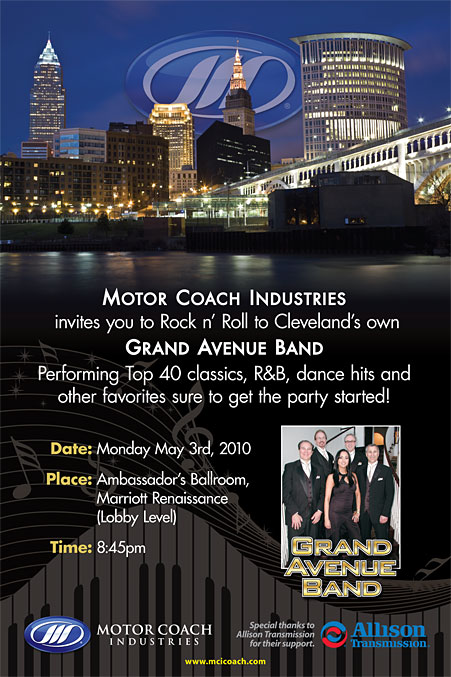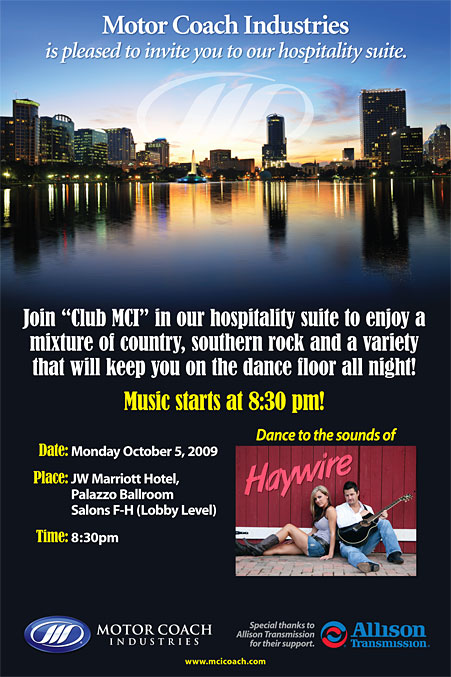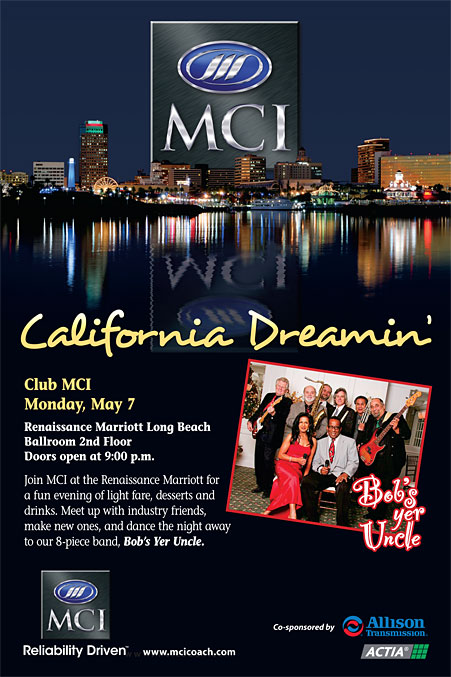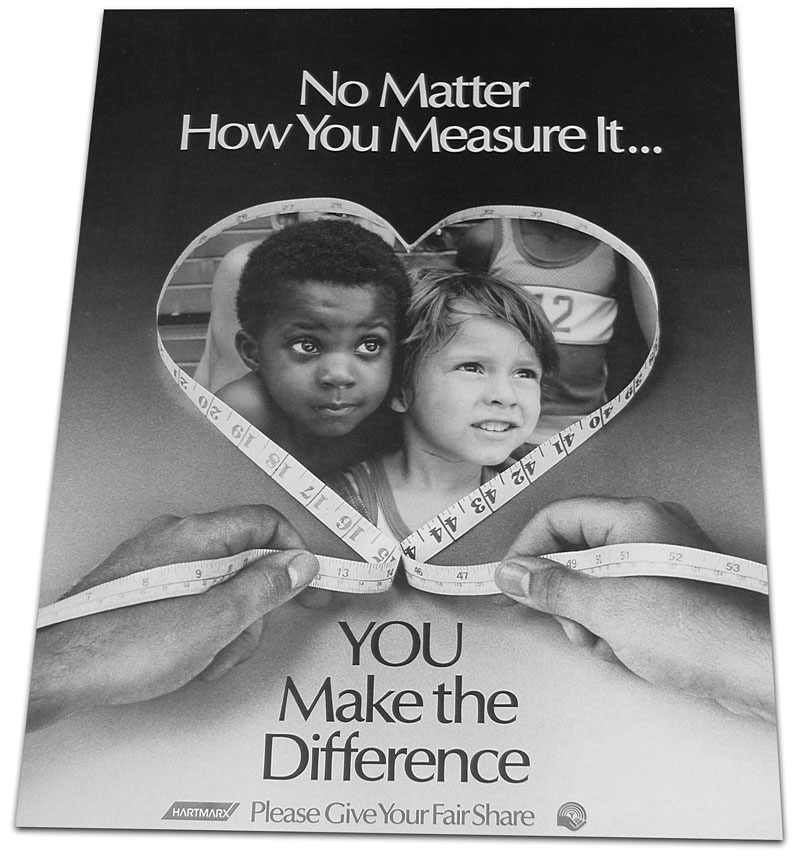 United Way posters
Every year Hartmarx corporation held a company-wide campaign to raise money for United Way. They would visit United Way facilities in cities throughout the country and take photos of employees interacting with the people being helped by United Way funds. This poster was from one of those campaigns where they visited a children's facility in Chicago. We created the concept, shot the photography, and designed the posters. this was one of a series that inserted different photos within the heart shape formed by the measuring tape.

EXPO Design Centers In-store Posters
For more than 100 years, Porcher has been a major player on the French market. In 1992 American Standard Companies acquired Porcher. These posters were displayed in EXPO Design Centers nationwide and targeted to both consumers and professionals alike to illustrate the quality and selection available from Porcher.